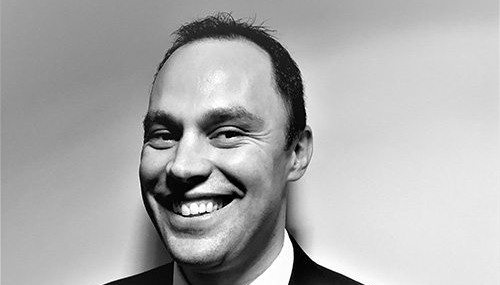 SHANTA Gold, the Tanzania-based gold producer, would consider returning cash to shareholders once it had met its net debt reduction targets which CEO, Eric Zurrin, said today in an interview would be almost halved in the next 12 months.
Reporting its fourth quarter numbers, in which gold production from the firm's single asset, the New Luika gold mine, was 17% higher at 21,288 ounces, Shanta Gold said net debt had been reduced by just over $5m to a little under $40m quarter-on-quarter.
Zurrin declined to state a net debt target for the year-end, but he said at least $16m would be paid down in  terms of bank agreements in the period. "Net debt will be reduced to $28m and we have operational cash flow of about $40m so you can work from there. We will evaluate a dividend policy at the end of the year," he said.
Zurrin was drafted in to run Shanta Gold in August after the board decided the firm needed his financial acumen over the predominantly technical skills of former CEO, Tony Bradbury. Zurrin had served at Shanta in a previous stint as CFO.
Zurrin's approach has been to haul in costs which has included 'right-sizing' the company – the head count has been reduced by 316 to 759 employees – but which has also extended to salary cuts and share payments in lieu of cash. Total costs had been reduced by $5m – about 10% of total – in the fourth quarter which had given Zurrin confidence to increase the target to $7m going forward.
"The net deb reduction will continue throughout the year," said Zurrin. "We are hugely undervalued as a company. Remember, this is our sixth year of output in 2018. So long as management can deliver, we believe Shanta will become attractive," he said.
Shares have responded well to Zurrin's efforts so far. Following a severe battering in 2017, the share has gained about 85% since the beginning of December, and at a current price of £5.70/share, they are about 5% higher valuing the company at £42m ($58m).
Some of the darts shot at Shanta during last year were related to political risks after Tanzanian president John Magufuli demanded repayment of alleged unpaid taxes from Acacia Mining, which is primarily owned by Barrick Gold, the Canadians. Tanzania promulgated additional mining laws which required certain companies to hand over 16% of their shares to the government. There was also a freeze on VAT repayments.
"Magufuli was elected because he has a strong stance against corruption," said Zurrin who added that the VAT freeze was related to Tanzanian concerns it was being defrauded of its tax-take. "No companies in Tanzania were getting VAT refunds; not even those 100%-owned by Tanzanians," he said. "We have had numerous audits but we have had feedback in the last 60 days recognizing our VAT is a receivable and that it must be paid."
There was a VAT refund in the fourth quarter totalling $3.4m consisting of $1.9m offset against corporate taxes payable in 2016 and 2017 and a cash payment to the company of $1.5m. As of end-December, the company had a VAT receivable balance of $14.5m compared to VAT receivables in the third quarter of $15.8m.