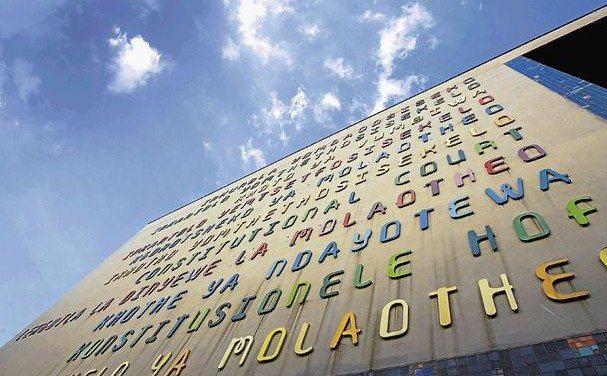 A CHINESE company that has spent R150m exploring for manganese in South Africa's Northern Cape, has expressed its astonishment at having to challenge a Supreme Court of appeal (SCA) judgement barring it from proceeding with its investment plans.
"It is extraordinary that Aquila, a foreign investor that has invested substantial sums in good faith and in compliance with all laws and requirements under South African legislation, has to appeal to the highest court to protect its security of tenure in South Africa," said Miles Zhou, MD and CEO of Aquila Steel South Africa (Aquila).
Aquila – a subsidiary of China's largest steel manufacturer, BaoWu Group – has extensively explored the Gravenhage manganese deposit in South Africa's Northern Cape province. It is now taking the matter to the Constitutional Court.
In November, the Supreme Court of Appeal found in favour of Pan African Mineral Development Company (PAMDC), a company owned by the governments of South Africa, Zambia and Zimbabwe. PAMDC had claimed overlapping prospecting rights to Gravenhage. However, this claim was made after Aquila had been granted a prospecting right over the property, whilst an application for a mining right had also been accepted.
During 2016, PAMDC successfully argued in a month's-long appeal process at the Department of Mineral Resources (DMR) that its prior application for a prospecting right, through a company called ZiZa, trumped Aquila's later right. But in November 2016, the High Court said the DMR had been incorrect in making such a decision partly because the original application for a prospecting right by Ziza had been previously rejected.
The High Court decision was damning. The High Court's Judge Tuchten found the DMR to have committed "… a high degree of institutional incompetence …" and "… a lack of energy …" which arose from that incompetence. He stopped short of describing the DMR guilty of "institutional bias", however.
Aquila has been fighting to develop Gravenhage for seven years. "Aquila will continue to take all necessary action to vigorously protect its rights," Zhou said today. The SCA's judgement was considered to be "… incorrect in fact and in law, and contrary to Constitutional Court jurisprudence," the company said.
"Aquila contends that PAMDC … should never have been granted any rights by the DMR and there is nothing standing in the way of Aquila being granted the mining right," the company said. "Aquila argues before the Constitutional Court that its security of tenure and investment should have been protected by the SCA.
"Conversely, the parties favoured in the SCA majority judgment have never invested in any prospecting activity, nor demonstrated any financial or technical ability to do so," it said.