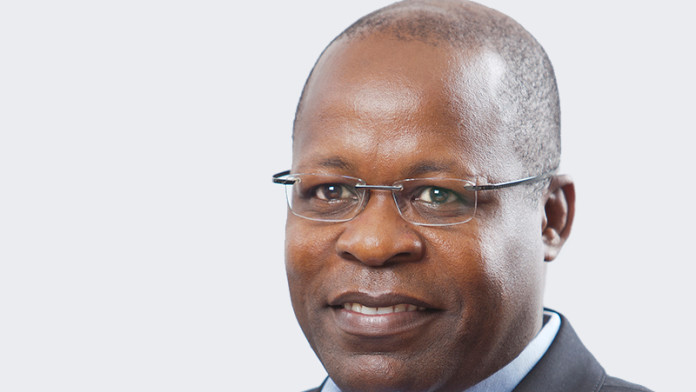 THE full extent of Lonmin's financial distress was made plain today following the publication of its 2017 financial numbers in which it posted a $1.08bn loss (2016: -$322m) including an impairment of $1.05bn.
"Lonmin continues to be hamstrung by its capital structure and liquidity constraints," said Ben Magara, CEO of Lonmin in notes to the company's figures. The impairment was following changes to its business plan's assumptions.
As a result of the impairment – which Lonmin alluded to last week – Lonmin's tangible net worth fell below the $1.1bn threshold required of the firm's lenders. Lenders waived the covenant, however, provided Lonmin is successfully bought by Sibanye-Stillwater which on December 14 launched an all-share bid for the company.
However, they took the extra insurance of cancelling some $66m in revolving credit facilities while a further $150m in debt facilities were draw-stopped. The group has managed to stabilise its cash position following a poor first quarter of production at $103m as of September 30. Net cash was $49m as of the first quarter's end, but on a year-on-year basis Lonmin's cash position is $70m worse off.
Magara acknowledged it was becoming "tougher and tougher" to keep cutting costs at the organisation which has not been much assisted by the rand platinum group metal basket price which was about 3% lower at some R11.236 per ounce year-on-year. "But we still have to keep cutting our cloth," he said. Unit costs were 8.9% higher at R11,701/oz.
The deteriorating nature of the business was underlined by its first quarter performance which the group also reported today. (The full year figures were delayed last year in order that Lonmin could complete a business re-engineering study, hence the write-down). Cash fell to $69m as a result of some $40m in cash burn.
"Cash burn remains a concern," said Goldman Sachs in a report. "Given that Lonmin is trading close to where SIbanye has bid it for, we expect limited impact on the stock," it said.
Mined and refined production came in at 651,307 and 687,529 platinum ounces respectively while sales of 706,030 platinum ounces exceeded the sales guidance of 650,000 to 680,000 oz. "Platinum prices continue to be depressed but the operational results achieved this financial year have been pleasing," said Magara who also paid tribute to his 33,000 'Lonminites' who he described as "resilient".
For the 2018 financial year, Lonmin has targeted sales of between 650,000 to 680,000 oz while unit costs would be higher again in the range of R12,000 to R12,500 per PGM oz. Capital expenditure would be "limited" to a range of R1.4bn to R1.5bn following expenditure of R1.3bn in 2017 – lower than the guided R1.4bn to R15bn. Magara said the industry was not spending enough for the future.
Asked for his view on speculation of a rival offer for Lonmin, Magara said that "… anybody can make a counter offer". He did not feel it necessary for Lonmin to alert shareholders, however.
Shareholders, including the Public Investment Corporation which owns about 30% of the company, will shortly be posted the firm's circular regarding Sibanye-Stillwater's offer which both boards have endorsed. "The PIC will make their decision, but we have to wait until the lady sings," said Magara. Lonmin said it anticipated completing the transaction during the second half of the current year.
Magara was also asked whether he had been offered a position in the combined Lonmin/Sibanye-Stillwater company, to which he replied: "That is not a conversation we have had. I am not even contemplating entering into that yet".