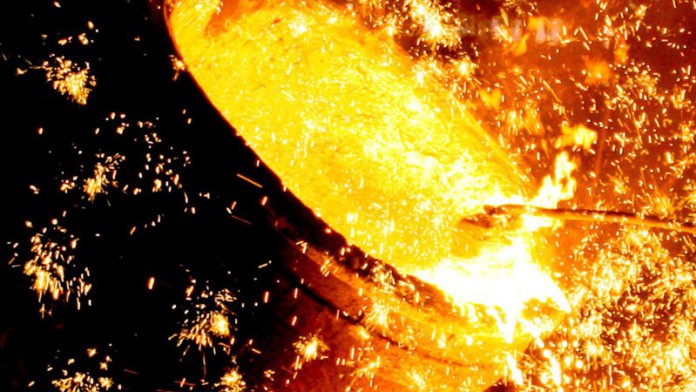 A FIRE broke out at Impala Platinum's (Implats') No. 5 furnace at 6am on Sunday (February 4), but the event is not expected to impact production which is estimated to be between 1.51 to 1.56 million ounces for the firm's 2018 financial year.
"There was a fire at the Number 5 furnace transformers at 6am this morning. Nobody injured and the fire was brought under control," said Johan Theron, group executive of corporate relations at Implats. "Cleaning and repair work has already commenced."
Implats' numbers three and four furnaces were unaffected by the fire. "We are not sure at this time how long it will take to repair," said Theron. "Generally, two furnaces are adequate for normal production, but clearly it is not ideal to have contingency capacity not immediately available," he said.
Theron said the fire would impact the rate at which concentrate can be processed for the refinery. "The two Rustenburg furnaces and the Zimplats furnace are still in operation, therefore normal throughput can be sustained," he said. "The biggest impact is that for the period of the repair, we will not have excess or contingency smelting capacity."
It was not possible to estimate the cost of the repair. "The team is busy cleaning the affected transformer area in order to determine the best repair course of action. Typically such events are covered by insurance," he said.
In October, Implats said it had reduced its gross refined platinum production target to between 1.51 to 1.56 million ounces for its 2018 financial year following a discovery in the first quarter that maintenance at one of the furnaces at Impala Rustenburg would take longer to complete than anticipated.
The previous target was gross refined platinum production of between 1.57 to 1.61 million ounces. "There will be some 50,000 oz of platinum locked up in the system," said Theron at the time. "The platinum production guidance remains the same, however," he said.
Guided platinum production for the year was expected to be between 1.36 million oz to 1.32 million oz with the balance made up of third party supply processed through Impala Refining Services.