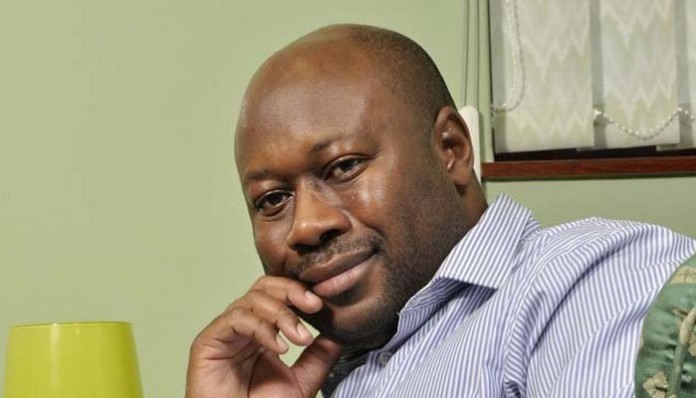 ZIMBABWE will not lift the 51% local ownership requirement – known as indigenization – for the country's platinum mines, according to the country's newly appointed mines minister, Winston Chitando. He was speaking to Miningmx in an interview at a 'Zimbabwe mining dialogue' function held in Cape Town today.
The Zimbabwe government has classified platinum and diamonds as "strategic minerals". According to Chitando: "… the implication of that is they have to operate in a manner in which government wants in order to ensure 51% local participation. That is going to stay."
Chitando said Zimbabwe was open for investment. However, he was long on positive generalisations and short on specific measures regarding how the government intends promoting new mining investment in the country.
He also fudged a critical question from the audience regarding what protection would be offered by the Zimbabwe government against the possibility of future expropriation of mining rights in the country. Chitando said "… he was unaware of any such expropriations having taken place in Zimbabwe in the past" .
That begged the obvious and immediate follow-up question: "So how would you describe the actions taken by the Zimbabwe government to force Anglo American and Zimplats to surrender large portions of their platinum mineral rights during the past decade?"
Chitando should have seen that one coming given that he was previously the MD of Zimbabwean platinum junior Mimosa, owned jointly by Impala Platinum and Sibanye-Stillwater, as well as being a former chief accountant for Anglo American Zimbabwe.
Choosing his words carefully, Chitando responded that: "There have been discussions in the past to release ground for allocation to other players. As to the question of whether that amounts to expropriation that gets technical and I don't want to be too technical".
Chitando said the Zimbabwe government was busy working on "… coming up with a mineral development policy for each mineral" which will be applied to the various commodities found in the country.
He added that: "… policy once crafted will be discussed with mining industry representatives to determine what policy interventions are required to promote the growth of that particular mineral".
Asked how Zimbabwe would look to promote the growth of specific companies like Zimplats – which has huge expansion potential and is a "world class" mining operation which for years has been the most profitable division of Impala Platinum – Chitando replied that he did not want to comment on specific companies.
"here are discussions taking place with a number of those entities and it also involves entities quoted on the stock exchange so it's not fair to talk about specifics. At the end of the day, this government is determined to ensure there is growth in all the minerals and discussions," he said.
Asked what government intended doing with the platinum mineral rights taken from Anglo American and Zimplats and allegedly awarded to Russian and Chinese interests who have so far not developed it, Chitando replied: "The mineral development policy will say to whoever is holding idle ground – what are you going to do to ensure you utilize that ground"?
Government also intended tackling the major issue of illegal gold mining in the country although he preferred to refer to those operators as "small scale miners" rather than "illegals," said Chitando.
Illegal gold mining is rampant throughout Zimbabwe and forms a separate economy where payments and transactions are made in gold or gold ore. That circumvents the country's crippling currency shortage issue and also means the miners pay nothing to the state in taxes.
"Government is working with the small-scale miners to come up with new measures. We want them to come into the system," he said. "We have a two-day conference scheduled for March to say how can we work together to ensure that they grow and all the gold which is produced finds its way through the proper channels."