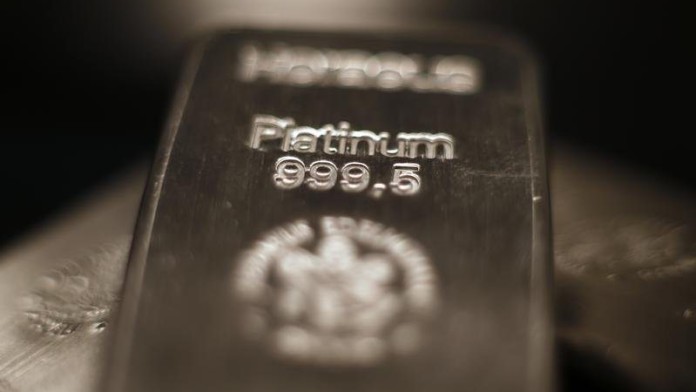 YOU have to be an optimist to be a miner and the most diehard optimists in the business right now are those in platinum who continue to cling to visions of a booming recovery some ten years into a recession that shows no clear signs of easing.
Which is why I think the Jo'burg Indaba Platinum Industry Seminar held on April 10 should rather have been promoted as a meeting of the "eternal optimists society", particularly as the delegates got an immediate kick in the teeth from the speaker who was first up: mines minister, Gwede Mantashe.
According to Mantashe, the platinum sector is not in a crisis at current price levels above $900 an ounce. After his speech, I asked Mantashe the obvious question that none of the many senior platinum industry executives in the audience were prepared to ask publicly despite being incited to respond by conference chairman, Bernard Swanepoel.
"Are you guys going to sit there and let him get away with that?" an astonished Swanepoel demanded of the audience.
That question was: "How do you reach that assessment given – since the start of the current global economic crisis in 2008 – the South African platinum industry has cut annual output by 1.5 million oz, shelved another 600,000 oz/year of proposed new developments, and there are more cutbacks to come because more than 50% of the sector's output is still being produced at a loss?"
Mantashe's answer – in a nutshell – was that it is all management's fault. "It's not just the price. It's about efficiency. It's about technology. It's about the size of the mine. My own view is that the main crisis in platinum is relationships with both workers and communities.   If they can smooth out that they will do much better," he said.
So now you know. My general take away from Mantashe's reply is that the ANC's fundamentally negative attitude towards – and underlying mistrust of – the country's mining establishment has not really changed, albeit that new President Cyril Ramaphosa and Mantashe are vast improvements on their respective predecessors.
My more specific response to Mantashe's comments is this: how does mine management smooth out relationships with a community which is prepared to petrol bomb a bus full of mineworkers going to work and burn six of them to death which is what happened at Modikwa Platinum on April 3?
Am I a pessimist? No, I don't believe so. But I am a realist and, if pushed, I would concede to being a cynic ,but that's largely because my 40 years experience as a journalist has made me cynical.
I should point out that cynicism runs across the board from cabinet ministers and director generals who cannot see past their Marxist indoctrination to so-called entrepreneurs intent on "mining the stock market" by ramping up their shares rather than getting stuck into the hard work of actually building their projects.
"THAT METAL YOU SHOVE UP THE BACK OF A CAR"
I continued to gather responses to Mantashe's point of view throughout the conference. According to Northam Platinum CEO, Paul Dunne, the minister probably made that statement because he thinks the platinum business is like the gold business which it is not. "We will have to advise him on that," said Dunne.
Peter Major, mining director for Cadiz Corporate Solutions, was a lot blunter in his response which is, of course, why Swanepoel uses him as a "hatchet man" at his various conferences. "Yes, Gwede, the industry is that bad and you guys had a lot do with it so where are you?" he told delegates.
But Major also believes the platinum sector has collapsed in a heap to the point where a turnaround is imminent and it's time for investors to buy in – going for the physical metal instead of the equities.
Which – of course – puts him squarely in the ranks of the optimists where he has plenty of company. Andrew Hinkley – CEO of AP Ventures for Anglo American – described himself as "a confessed optimist. I believe there's a huge opportunity in the PGM market. This is not a crisis it's an opportunity". And Impala Platinum CEO, Nico Muller, declared that he was "… continually optimistic in a declining price environment".
What can you say in the face of such determined and authoritative optimism? The man best placed to respond was Swanepoel, but he missed a golden opportunity to do so – so to speak. Memories are short in the mining space, so I wonder who else might recall that Swanepoel was the man who – during his heyday running Harmony Gold before the wheels came off – was responsible for a cheeky advert slagging off platinum jewellery and promoting gold jewellery instead.
This, at a time, when the major platinum producers were on a huge marketing drive to sell platinum jewellery to consumers in China and India. The platinum establishment was seriously unimpressed by Swanepoel's barb. The advert depicted platinum as a car exhaust system hanging off a charm bracelet and Swanepoel followed up with an interview in which he described platinum as "… that metal you shove up the back end of a car".
Bottom line? Gold is better than platinum as jewellery. In recent years it has done far better as an investment as well.