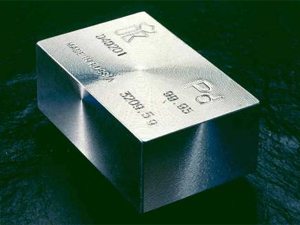 The palladium price has jumped during the past week over the possibility that the world's top producer – MMC Norilsk Nickel which is listed on the London Stock Exchange – could be affected by the latest round of US sanctions imposed on Russia.
Norilsk is also the world's second largest producer of nickel and fourth largest producer of platinum and rhodium which are mined as by-products from its huge mining operations in the Taimyr and Kola peninsulas in northern Russia.
Norilsk is also a 50/50 partner with African Rainbow Minerals in the Nkomati nickel/platinum operation in Mpumalanga.
According to John Meyer of UK broker SP Angel, palladium is up 9% – to $986/oz from $975/oz last week – "on the back of supply concerns as the world's top producer – Russia – faces fresh sanctions imposed by the US. Despite production not being directly hit by the sanctions, the market has been rattled by the inclusion of Russian magnate Oleg Deripaska on the trade blacklist."
As of late Monday the palladium price had risen further to $999/oz.
Deripaska owns some 25% of Norilsk and jointly controls the group with another Russian oligarch – Vladimir Potanin – who holds 33%. A third oligarch – Roman Abramovich – owns a minority stake in the group.
The Norilsk share price has been on a roller-coaster ride since the end of February which began because of an apparent bust-up between Potanin and Deripaska over control of the group. Norilsk shares plunged from $21,19 on February 26 to $14.94 before recovering to current levels around $16.07 on the back of the rising palladium price.
Meyer added, "threats to Russian supply are expected to continue to drive the positive rally with the market already in physical deficit for the last decade and a shortfall forecast through to the next year. More than two-fifths of global supply originates from Russia and, while Norilsk Nickel has not been subject to sanctions, unsettled traders have loaded up on the metal."
According to JP Morgan Cazenove analyst Dominic O' Kane the sanctions risk to Norilsk is a "clear and present danger".
In a research note published last week he said Potanin was named in the US's Section 241 Office of Foreign Assets Control (OFAC) so "implying heightened risk of sanctions being imposed at some point.
"If Mr Potanin were to be added to the Specially Designated Nationals (SDN) list, under the "50% rule" Norilsk would also become a sanctioned entity which would likely have significant negative implications for the share price."
Also placed on the SDN list on April 6 with Deripaska was giant Russian aluminium producer UC Rusal which holds a 27.8% stake in Norilsk.
O'Kane pointed out that, should Potanin be added to the US sanctions list, then "holders of some 61% of Norilsk's shares would be sanctioned which – under the "50% rule" – would imply automatic implementation of sanctions on Norilsk itself."
He added, "whilst at present it is hard to quantify the probability of this case materializing, it would severely impair Norilsk's investment case, in our view. In a recent Russian TV interview Mr Potanin noted that he does not rule out a further escalation of the current sanctions situation."