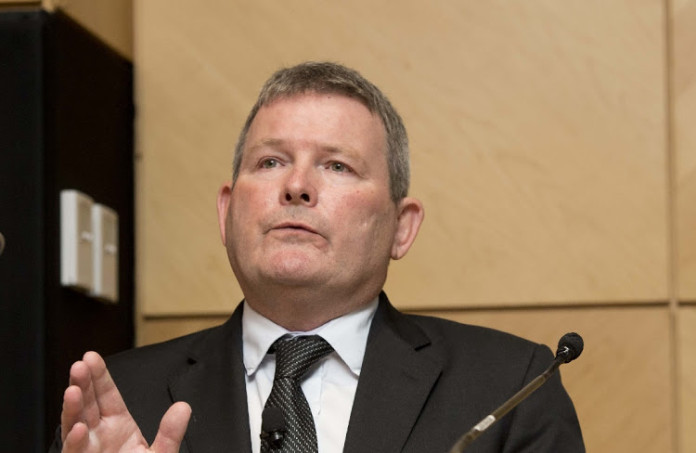 NORTHAM Platinum, which is investing R3.5bn in the current financial year as part of its aggressive expansion strategy, said progress on its new Booysendal South mine was looking "quite promising".
The platinum miner is investing R4.2bn to build Booysendal South, which is expected to reach steady-state production of 215,000 ounces/year by the 2022 financial year. Ore from Booysendal South will be treated at the concentrator at Everest mine, which was purchased from Aquarius Platinum for R450m, with milling scheduled to start in April 2019.
"The project is progressing well. It's all still on track, on budget, and actually looking quite promising. I'm hoping that we can do better than what we've said," Dunne said in an interview at the group's head office in Midrand on 15 June.
Northam will also undertake three other initiatives at the mothballed Eland mine near Brits, which was acquired for R175m in February 2017. The transaction was finalised in January this year.
Three initiatives will be undertaken at Eland in the coming year, Dunne said: The Kukama shaft will be recommissioned and trial mining undertaken on one level west; the metallurgical plant will be recommissioned by February to process the tailings dam for PGMs and chrome; and it will start processing PGM-bearing material from Jubilee Metals. The first ore from Jubilee was delivered on 14 June, Dunne said, and the focus is on building a stockpile while work on recommissioning the mills progresses. The agreement provides for deliveries of 60,000 tonnes per month.
No guidance has yet been given on the planned capital expenditure at Eland, which is expected to be "relatively small" and is subject to approval by the Northam board this week.
It has also been extending into the Western Block, bought from Anglo American Platinum's Tumela mine, which is adjacent to its Zondereinde mine near Thabazimbi. The ground will be accessed from existing infrastructure, and Northam is developing into that block on 10 levels from three level down to 12 inclusive, Dunne said.
"We're at the position of the first raise line on all ten levels," Dunne said. "We can't do it quick enough; we would like it yesterday, but it's very good progress I think."
The additional ground will add 16.7 million oz to the Zondereinde resource base, increase the Merensky ratio at Zondereinde and extend the life of mine to beyond 30 years. Effectively, it will restore the Zondereinde mine to full nameplate production, which will allow it to minimize unit costs, Dunne said.