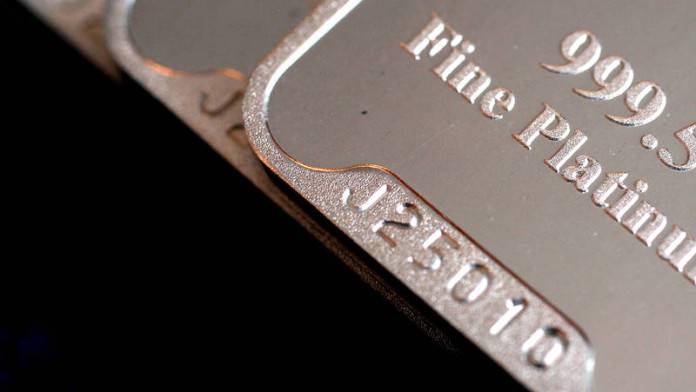 THE future of South Africa's platinum group metal (PGM) sector was solidly positioned in the northern limb of the country's Bushveld Complex, according to a report by Bank of America Merrill Lynch (BAML), published on June 14.
But the hope doesn't come without some deeply bitter medicine in the short-term in which some 700,000 ounces of existing PGM production will first be cut at deep-level, labour-intensive mines currently operated by Lonmin and Impala Platinum (Implats). 400,000 oz of these production cuts could come from Implats alone, it said.
The upside for Implats, however, is that the report supports its strategic decision last year to take an option out on Platinum Group Metals' (PTM's) Waterberg project based on its mechanised mining model and geology. Between the closure of existing mines and the building of new ones in the Northern Limb, there was likely to be market tightness, it said.
BAML lifted the PGM rand basket price in 2020 by 21% and 17% in 2021. Platinum prices would rise to an average $1300 per oz in 2020 in nominal terms before retracing to the bank's nominal long-term price of $1,200/oz, it said.
A similarly optimistic view was given over to the mechanised operations of Mogalakwena, owned by Anglo American Platinum (Amplats) as well as the project planned by Ivanhoe Mines. "Given favourable geology (thick ore bodies enable mechanized bulk mining) we believe that all three of these assets (including PTM's Waterberg) will be important producers of PGMs in the years to come," said the bank's team of authors.
BAML said Implats was in "… the most challenging position in the South African PGM industry", adding that it had to retrench employees in order to cut unsustainably high costs. Whilst cutting jobs was undeniably difficult in South Africa given the political overlay, it was important it kept its processing facilities, Impala Refining Services, operating with new, lower cost production.
"Its partnership with Platinum Group Metals for the Waterberg Resources JV does present an interesting growth option, but will require significant capex spent," said BAML. "Funding requirements can weigh on Impala' s equity. In October, Implats announced a 15% investment worth $30m in PTM's Waterberg development project, and said it would participate in a definitive feasibility study.
The study would scope the option of a smaller mine at about half of the 600,000 tonnes per month mine on which PTM's current 744,000 oz option is predicated. But if it liked what it saw, Implats could after three months elect to lift its stake in the project to 50.01%. Earlier this year, Hosken Consolidated Industries, a diversified empowerment company, also took a stake in the project.
As for the other main talking point in South Africa's PGM sector – the proposed combination of Sibanye-Stillwater's PGM interests with those of Lonmin – BAML said between 250,000 oz to 300,000 oz could be taken out of the market through this transaction. "We think Sibanye-Stillwater is pursuing a bold strategy to consolidate the South African PGM market at the bottom of the cycle," said BAML in its report.
"While this has introduced balance sheet risk we think the company has a number of levers it can pull to increase flexibility" it said.