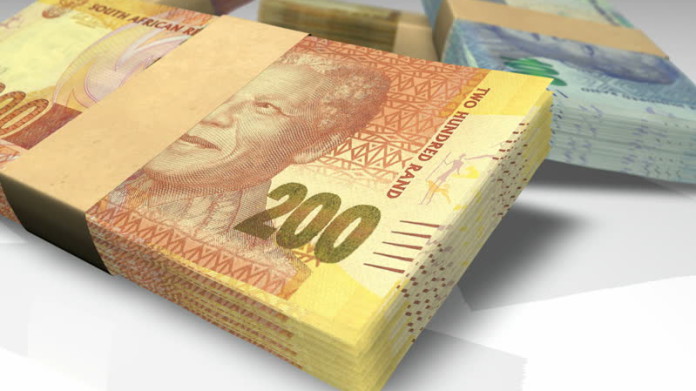 THE 5% weakening in the rand during the third quarter helped boost the basket price of platinum group metals (PGMS) for Tharisa whilst the currency also protected the negative effects of a lower dollar chrome concentrate price in the three months.
The average PGM basket price for the three months to June 30 came in at $947 per ounce, equal to R11,947/oz. Whilst this was "… fractionally lower" in US dollar terms, it had the benefit of lifting the rand basket 4.9%, the company said.
Similarly, the weaker rand offset a 6.3% lower average metallurgical grade chrome concentrate price of $193 per tonne. The spot price for chrome had "… since returned to above $200/t," the firm said, adding: "Strong stainless steel market fundamentals are expected to continue supporting metallurgical grade chrome concentrate demand".
Tharisa was commenting in its third quarter production update which continued to show the firm's mine, situated east of Rustenburg in South Africa's North West province, was on track to lift full-year output in chrome and PGMs for a successive year. Tharisa's medium-term aim is to reach 200,000 oz in PGMs and some two million tonnes (Mt) of chrome concentrate production by 2020.
For this year, however, the company has guided to 150,000 oz of PGMs and 1.4 Mt of chrome concentrates of which at least 350,000 tonnes will be specialty grade chrome concentrates. At third quarter output in PGMs and chrome concentrates of 39,500 oz and 376,300 tonnes in total chrome output respectively, it is on track to exceed targets.
The production numbers from Tharisa's South African operations are never more crucial as it begins to embark on a growth strategy, and given the fact the company has committed itself to paying returns to shareholders. It paid an interim dividend of 2 US cents per share in June and said that it continued "… being a strong cash generative business which is underpinned by solid operational performance".
"We remain committed to paying dividends which currently sit at a minimum of 15% of NPAT [net profit after tax], even as we embark on company-changing expansion into Zimbabwe," said Phoevos Pouroulis, CEO of Tharisa.
On June 13, the company announced it would invest $4.5m (R60m) in Karo Holdings which has PGM-bearing properties on Zimbabwe's Great Dyke complex. The investment, which is for a 28.6% stake in Karo Holdings, takes Tharisa's committed spend in Zimbabwe to $7.5m (R100m) after announcing earlier this year it would spend $3m exploring a chrome property, also on the Great Dyke, owned by Salene Chrome Zimbabwe, a company Tharisa has bought.
The firm's 2018 financial year closes on September 30. Shares in the company are up just over 31% on a 12-month basis.