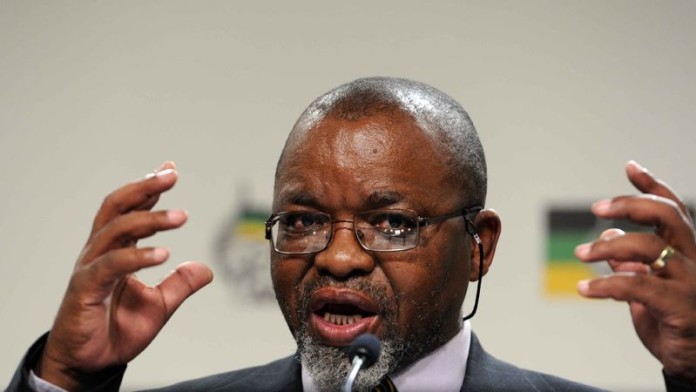 PUBLIC comment on the draft Mining Charter will be extended by a month to end-August with a view to finally delivering a document by October or November, said Gwede Mantashe, South Africa mines minister who added that the trust deficit between the mining sector stakeholders had been narrowed.
Public comment on the Mining Charter was due to conclude on July 27.
"We must be ready for ongoing engagement," said Mantashe in an address which closed a two-day Mining Charter summit, held outside Johannesburg. He later said at a press conference following the summit that consultations, a socio-economic impact assessment of the Charter, and Cabinet approval was expected by either October or November.
"We must now go to the more involved government processes, including approval of the charter by the Cabinet," he said. "That is what will take us to October or November". He disagreed that the Department of Mineral Resources (DMR) had "shifted the goalposts" or that the process was behind schedule having earlier said that it would be done by June.
"Within three months, we have finished the consultation," said Mantashe. "We are having this summit today and it was very intensive. And we have drafted the charter by June. We are now in the process of post-drafting which will take us to October," he said.
"We are not shifting the goalposts."
Earlier, in his closing statement, Mantashe said: "We are going to understand one another better. We have consulted quickly. We all agreed, we would extend the period of public comment by a month. That will do no harm. There is nothing wrong with that. We will extend to the end of August."
Deputy mines minister, Godfrey Oliphant, added in his vote of thanks that the DMR was looking foward to completing the Mining Charter negotiation process by the end of the year. "It's important that we don't extend it. We can't finish the whole year just talking and not implement quickly," he said.
PROGRESS
"This was only ever a consultative event," said Sandile Sangqu, executive head of Anglo American South Africa and a deputy president on the Minerals Council, an organisation that has identified several parts of the Mining Charter it considers to be flaws.
These include demands for a free carry of 10% split between communities and employees, and a trickle-down dividend that it thinks will inhibit new investment.
"We have engaged," said Mxolisi Mgojo, president of the Minerals Council. "You must remember, this has never been done before," he said, referring to the summit. "But you can see how complex the issues are," he added.
"I don't envy the task of the minister," said Roger Baxter, CEO of the council. "There have been some very asymmetric views made in the discussions. The vastness of the challenge has been made aware to everyone," he said. The Minerals Council would submit its views on the draft Mining Charter as planned notwithstanding the extension for public comment.
Said Mantashe: "The trust levels are better today than two months ago when we had a meeting with industry, the social partners and labour movement and government. You could cut the distrust with a knife. Today, it is more relaxed".