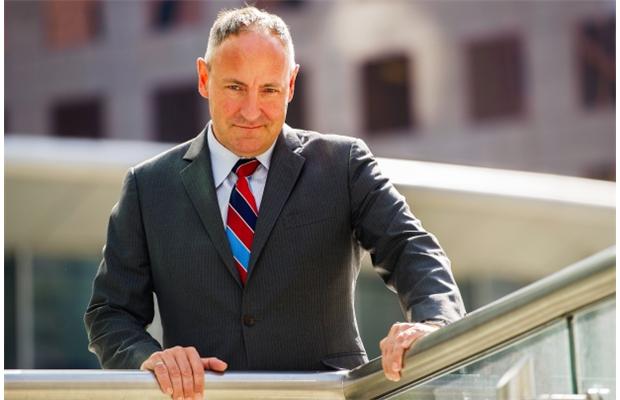 AS far as brutal self-assessments are concerned, Mike Jones' acknowledgement of his company's short-comings is as honest and as raw as they come.
Jones is CEO of Platinum Group Metals (PTM), a Toronto-listed firm that spent more than 15 years developing the Maseve platinum project before selling it last year for a knock down $70m to Royal Bafokeng Platinum (RBPlat), a transaction conducted amid significant business distress.
"We're starting from scratch," he said when asked how the investment community viewed PTM's latest project, the Waterberg PGM project situated north of the northernmost part of the Bushveld Complex, home to vast swathes of the world's platinum group metals.
Maseve didn't work out. Between completing the feasibility on the project and production, the platinum price dropped to $900 per ounce from $1,500/oz. PTM wasn't alone as most of South Africa's platinum producers had the rug similarly pulled from under their feet. Anglo American Platinum (Amplats), for instance, shut or sold hundreds of thousands of ounces in PGM production over this period.
Unlike Amplats, however, PTM was a development company with no cash flow and $100m worth of debt. A flood of shares was issued to keep the liquidators at bay, and the share price was slaughtered. After having traded at a huge premium to other South African PGM stocks for years, it suffered a decline not well described in percentage terms: falling from $12/share in mid-2014 to 10 US cents today. Hence the emergency RBPlat deal.
"We've been through business hell and back," said Jones, speaking to Miningmx on a chill July morning at the Hyatt Rosebank Hotel. "We fought like devils in Holy Water, but we can't give up. You just can't quit." Now, however, with only $46m owing – to its main secured lender, Liberty Metals & Mining Holdings – the company is starting to gradually lift its head again.
According to Jones – a consummate marketer and pretty good dropper of quotable quotes – the Waterberg PGM project is a freak of geology. "It's a rogue pulse of the Bushveld. It's Bushveld, but it's outside the geological block sitting somewhere between the South Africa and Zimbabwe craton. It's where the Bushveld left South Africa".
In practical terms, this means none of the normal economic assumptions applied to PGM development projects can be made about it. The gold by-products are high, the base metal by-products and constitution of the PGMs are such that smelting in a conventional plant will be seamless while delivering high palladium content.
In terms of project economics, Waterberg PGM project will yield 4E [element] ounce production per worker of 17.9 oz a month. This compares to 2.1 oz per worker per month at Impala Platinum's (Implats') Lease Area, a complex of shafts located near Rustenburg. It's perhaps this kind of metric that convinced Implats CEO, Nico Muller, to take the plunge and last year invest in a 15% stake in Waterberg JV Resources for $30m.
As part of the transaction, Implats has also acquired an option for a $166m acquisition in which it will take a 50.02% control of the project. It also has first refusal for a concentrate offtake. According to the deal, Implats has until October 2019 to make its mind up. Muller may well look to exercise control as a radical restructuring of Implats' Lease Area is in the offing which will seriously reduce the firm's footprint.
Jones' view is that having run with PGM projects for 18 years, supported by his long-standing business partner, Frank Hallam, there may be an appetite for simply cashing out. "I'm in no hurry to exit as the net present value of the company's assets and the share price don't correlate, but we're open to any transaction," he says.
"I don't believe in preset decisions. I think this should be set by math. But shareholders have been through a rough ride and we think there's a good opportunity for shareholders to be rewarded, and by more than the losses they suffered a Maseve," he says.