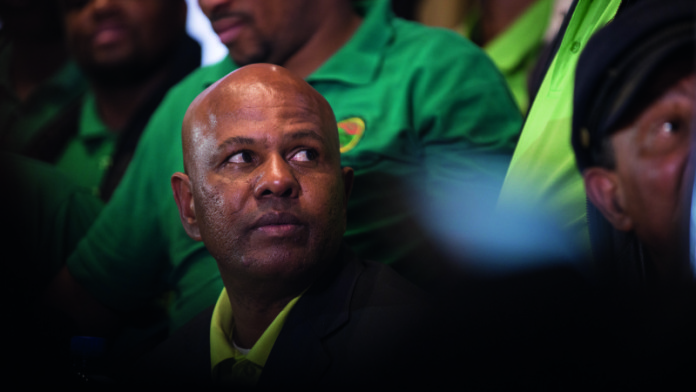 AFTER nearly a week keeping its counsel, the Association of Mineworkers & Construction Union (AMCU) has threatened Impala Platinum (Implats) with industrial action should the mining firm fail to sufficiently preserve jobs.
Implats drew the ire of the Department of Mineral Resources (DMR) on August 2 following an announcement that it intended to cut about 30% of unprofitable platinum group metal production at its Rustenburg facilities in the North West province.
The DMR labelled Implats as "mindless" for failing to adopt its preferred consultative platform saying that the platinum miner had already decided what the outcome of the restructuring process would be. Up to 13,000 jobs would be affected.
Nico Muller, CEO of Implats, said that the company would attempt to re-employ affected miners at other areas of its operations whilst a number would be saved as the natural attrition rate was some 200 jobs per month.
Until, the AMCU has made no announcements. Today, however, it broke its silence with union president, Joseph Mathunjwa, saying that "… we are not going to run to [the] labour court, we don't have money … we will hit where it matters most … [the] gloves will be off", according to an article by City Press.
Mathunjwa also warned of a secondary strike at Implats operations if the company brings "technical" issues to the negotiations over job losses. "[We will] make sure there is no ounce of platinum that goes out of the ground," Mathunjwa said, adding: "You know we are capable of that, we are not bluffing".
He also called on the state to nationalise the five shafts Implats has scheduled for closure, calling this "a great opportunity". Implats' Muller said Implats would be interested in possibly selling the shafts to the right buyer. He added that the company would look at any potential purchase of permanent off-take from its processing facilities, Impala Refining Services (IRS), some of which would be idle as the firm processed less platinum ore.
The DMR wants Implats to adopt a restructuring notice through Section 54 of the Minerals & Petroleum Resources Development Act (MPRDA) which essentially takes a less direct approach to potential retrenchments by first seeking to ameliorate the situation, either in mediation or alternative job creation or other mechanisms.
Implats, however, has issued a restructuring notice through 189 of the Labour Relations Act (LRA) which gives affected employees a 60-day notice period, in which time consultations can take place. Thereafter, however, Implats can press ahead with the restructure as it had originally planned.