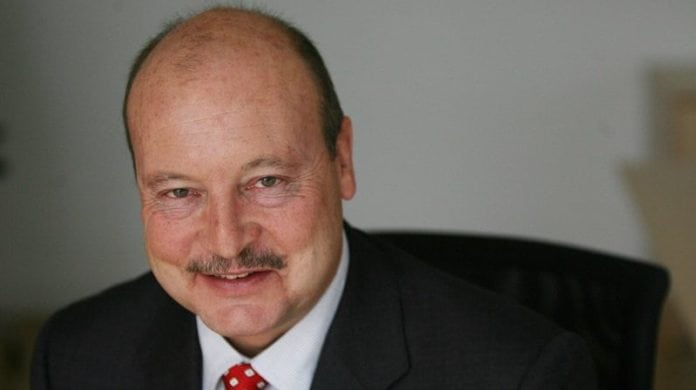 THE approach of some investment analysts regarding the UK-listed company, Petra Diamonds, – which mines most of its diamonds in South Africa – is to take a long breath and focus on the medium-term view.
The last two years have been a difficult period for Petra's long-standing CEO, Johan Dippenaar & Company. After years driving for five million carats of production annually from almost nothing, the company has lowered the bar a tad.
The reason is that the debt incurred in a number of acquisitions and expansions has barreled out of control and delivery on the ramp-up of Cullinan and Finsch – two former De Beers' mines – has been sub-optimal. There was also a strengthening of the rand earlier this year which represented something of a tipping point in terms of getting the debt lower.
The outcome was a hefty rights issue of some R2.2bn and the sale of Kimberley Ekapa Mining JV for about $16m in an effort to haul in debt and rid itself of the cash consuming, high cost operations. There are still questions about operational delivery at Finsch and Cullinan, but Dippenaar has certainly taken out some of the pressure that saw the firm's shares fall about a third on a 12-month basis.
"We think the market is likely to react negatively to today's announcement," said RBC Capital Markets referring to the release of Petra's annual production update in which it lowered its 2019 financial year target to between 3.8 million carats to four million.
And whilst the "change of tack" was likely to add to questions in the short term, the bank has kept its 'out-perform' recommendation on Petra shares, if only because the diamond market was improving, adding that the " … lower hurdles to jump in 2019 financial year support a positive outlook".
The view of Dippenaar was that: "The future focus of the group will be on the continued optimisation of production volumes and cost structures across our portfolio in order to maximise cash generation". That is corporate speak for living within one's means.
"We continue to like the growth and quality of the operations that Petra offers, but the company has struggled to meet all targets in recent years and may need to deliver some consistent quarters to support new investor interest," said BMO Capital Markets in a recent note on the diamond company.
Des Kilalea, an analyst for Canaccord Genuity, was hopeful Petra would start to achieve improved operational performances out of Finsch and Cullinan, although he questioned the rate of progress at Williamson, the mine in Tanzania where an export ban on a parcel of goods was still in place.
"In our view, the new guidance for Finsch and Cullinan appear achievable, though clearly operations remain sensitive to labour and political issues in South Africa and Tanzania," he said. "The upside, we think, could come at Cullinan if, as we expect, the mine starts to deliver better quality large white and blue diamonds," he said in a report.
The diamond market was also improving.
Said BMO Capital Markets: "The outlook for diamonds is pretty attractive at the moment and Petra remains on the best-placed companies to capitalize in a rising diamond price environment".