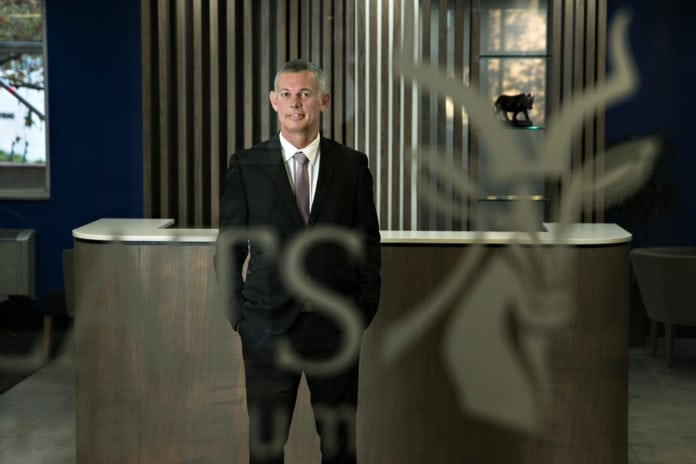 IT was as if Impala Platinum CEO, Nico Muller, had a nose for the brewing storm when he told journalists at the announcement of the firm's restructuring plan – in which up to 13,000 jobs at the Rustenburg shafts could be affected – that the South African government would not be amused.
It wasn't.
Gwede Mantashe, South African mines minister, absolutely laid into Muller & Co. In an announcement set beneath the Department of Mineral Resources (DMR) letterhead, he called the company "shameful" and "mindless". He was outraged Implats had decided to consult with unions for 60 days ahead of the restructuring, instead of choosing the process as per the Minerals & Petroleum Resources Development Act (MPRDA) which is not just consultative as per the Labour Relations Act's 189 section, but pledges the company to arriving at alternatives to retrenchments.
Said Muller: "It would be totally incorrect to assume that the government or labour will be supportive of job losses, but so far engagements have been constructive and cordial. They (the government and labour) have impressed on us responsibility of avoiding job losses as much as possible. It is not conceiveable to expect support".
Oddly, and notwithstanding the DMR's very public outrage to an announcement that – incidentally – did not take it by surprise, the Association of Mineworkers & Construction Union (AMCU), at first kept its own counsel. It's not often the union's president, Joseph Mathunjwa, passes up an opportunity to impart a haymaker when business steps into the ring. He righted that 'wrong' however by last week issuing a threat to strike if massive job losses were not averted. But for the government, cutting staff of that size is a profoundly political problem only months before a general election year.
Muller thinks jobs can be saved. The company loses 200 jobs per month through natural attrition, and there's the possibility other employees can be relocated to shafts and mines where Implats is actually growing. That's often lost on the government. Shutting sections of Rustenburg frees up capital for other projects that provides new jobs.
Muller said he was particularly enthused by the Waterberg Project being developed by Platinum Group Metals (PTM), a Toronto-listed company that is now in joint venture with Implats. Implats has some six months to decide whether to buy control of the project – dominant in palladium and north of the Bushveld Complex where the platinum mines are located – once PTM has concluded a feasibility study.
Said Muller: "The Waterberg is a perfect fit and we do want to rebalance our portfolio and build a bias to palladium. We are already very excited about the prefeasibility study and we are committed to following the project". Funding of the project would not come from the measures Implats has already put in place which is to sell forward platinum inventory for R2bn and raise additional debt.
There was also Zimbabwe.
"We are very excited about Zimbabwe. We have world class assets in the Great Dyke (the geological complex which is home to Zimbabwe's significant platinum group metal resources), especially given the improvements in the country," he said in reference to the army ouster of Robert Mugabe, and notwithstanding the violence following national polling.
"That for us is an obvious expansion and probably the closest and most realistic in terms of growth for the company," he said.
For now, though, Muller's Implats has to work through the restructuring process. And it could yield some good news for shareholders. One possibility is that Implats is able to sell the shafts which will generate income and, more importantly, help save jobs. There's also the prospect of permanently selling a portion of the firm's metal processing facilities, known as Impala Refining Services or IRS. Muller says the company is "open to offers". What's not likely, though, is a recovery in the platinum price.
"That will take four years and we would probably need a platinum cut of 600,000 to 800,000 ounces a year to make an impact over and above what we want to do," he said. If the government and unions finally grant their blessing, Implats will produce 230,000 oz less PGMs from 2020.