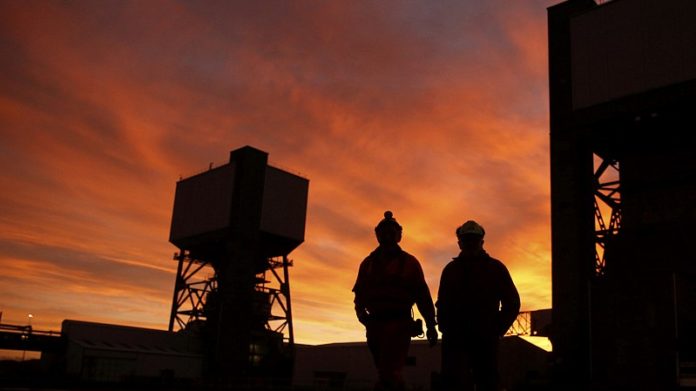 THE merger of Lonmin with Sibanye-Stillwater was approved by South Africa's Competition Tribunal today on condition the parties observed a six month moratorium on retrenchments. The decision was welcomed by Neal Froneman, CEO of Sibanye-Stillwater.
"I am extremely pleased that the Competition Tribunal has approved the transaction, on terms which we believe are fair, reasonable and in the best interest of all stakeholders," he said in a statement to the Johannesburg Stock Exchange News Service. The tribunal and its commission had been "comprehensive and pragmatic", he added.
Court approvals are required for the merger to go through, but first shareholder votes are required at both Lonmin and Sibanye-Stillwater. This would take place some 30 days after posting of the merger circulars. "That will put us in January," said James Wellsted, head of investor relations at the company.
Wellsted added that the retrenchment moratorium imposed on the merger would not imply any additional costs although it could delay some minor aspects of the merger. "We were always going to make a proper assessment of the combined operations and that would have required us to issue at Section 189 notice (in terms of the Labour Relations Act).
"That is a six month process," he said. The moratorium imposed by the Competition Tribunal excluded any voluntary separation agreements.
Lonmin had previously proposed cutting 12,500 job cuts at mines that are due to run out of commercial deposits in the next three years. It had already cut about 2,000 jobs.
The merger was opposed by the Association of Mineworkers & Construction Union (AMCU) which is the main union at Lonmin.
It argued that economic conditions had improved such the jobs could be preserved – a view countered by Lonmin's CFO, Barrie van der Merwe who told the Competition Tribunal last week that the firm would need $450m to $500m in order to continue operating with its current staffing – funds that could not be raised in the market.
Said Ben Magara, CEO of Lonmin in a statement: "Despite our enviable mine to market operations and our positive fourth quarter performance, the fundamental challenges the company faces as a standalone business remain. Consolidation provides a sustainable solution to the industry's challenges".
The Competition Commission had in September recommended that Sibanye-Stillwater continue with Lonmin's social and labour plan, retain its policy on procurement, and – perhaps most importantly – "… mitigate the potential impact of retrenchments" insofar as operations are supported by metal pricing and synergies the merger will extract".
All eyes now on the shareholder votes in 2019.
South Africa's Public Investment Corporation (PIC), which owns 11.2% of Sibanye-Stillwater and 29.2% of Lonmin said in a statement on September 4 that it had "… expressed support for the deal right from the outset. We believe that it will assist in driving consolidation in an ailing sector".
In June, Britain's Competition and Markets Authority (CMA) unconditionally cleared the transaction, saying it would not require a second phase investigation.