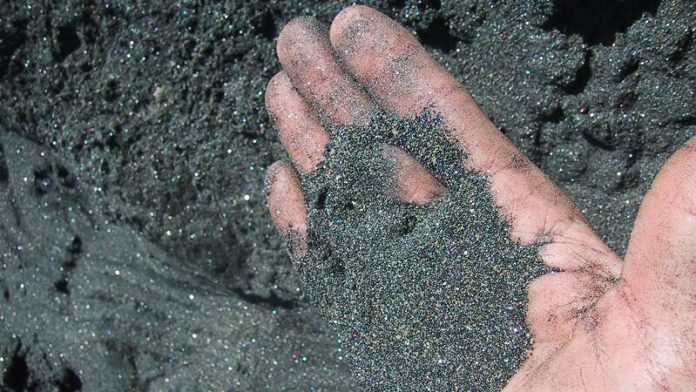 THARISA is to pay a two US cents per share final dividend for its 2018 financial year taking the total dividend to four cents/share, equal to just over a fifth of its net profit – a performance that CEO, Phoevos Pouroulis, used to bring the curtain down on the firm's developmental stage in favour of a new era of expansion.
"The maturation of the business beyond the development stage has positioned the group to implement the next phase of growth," he said in comments to the financial results for 12 months ended September 30. "The focus is not only on continuous improvements in feed grade and recoveries, but on expanding the business into new jurisdictions," he said.
Tharisa, listed in London and Johannesburg, produces chrome and platinum group metals (PGMs) from the Tharisa mine, an open-pit operation situated about 35 kilometres from Rustenburg in South Africa's North West province.
During the year under review, Tharisa bought interests in two properties in Zimbabwe: a 26.8% shareholding in a PGM prospect owned by Karo Mining for $4.5m and a call option on a 90% stake in Salene Chrome Zimbabwe, exercisable once Tharisa has paid for, and completed, an exploration study.
"We believe that being an early mover in this territory positions us strategically to benefit from current reforms that are transforming the mining sector in Zimbabwe," said Pouroulis.  "Our approach in developing these exciting projects will be gradual, staged and measured, with the necessary protections and approvals in place before we commit capital."
The full-year numbers were solid notwithstanding the year-on-year climb-down in chrome prices which peaked at $390/t in the 2017 financial year but dipped under $200/oz during the year under review, and the continued torpor of the dollar platinum price, offset by a $135 per oz or 17% improvement in the price for the full PGM basket.
Production also improved as largely guided in trading statements. For the year, Tharisa produced just over 152,000 ounces of PGMs, a 6% year-on-year increase, whilst chrome output of 1.4 million tonnes was 8.8% higher.
Revenue was higher year-on-year. The fact that gross profit was lower, however, was down to the $21.5m purchase of mining fleet as Tharisa adopted an owner-operator model, dispensing with its mining contracting arrangement, (but hiring the employees). Whilst this will benefit the group long-term, the short-term impact was to introduce a fixed cost element to the company – in which fuel and diesel costs played a significant role – instead of variable costs which turned on mining rates previously.
The outcome was a 26.3% decline in operating profit of $72.5m and 28.6% weaker pre-tax earnings of $65m. Headline share earnings came in at 19 US cents, a decline of 13.6% on the number in the 2017 financial year. Management of the fleet to original equipment manufacturer standards has been earmarked as a operational target for the 2019 year.
Cash on hand increased to $66.8m (2017: $49.7m) against total debt of $77.4m. The firm's net debt to total equity was 3.3% as of September 30. The company generated cash flow of $89.8m in the year ($75.7m) and free cash flow of $49.3m (53.1m).
According to a report by the World Platinum Investment Council today, there will be a slight narrowing in the platinum demand surplus to about 450,000 oz from 505,000 oz that is likely to be recorded this year – suggesting pressure will remain on platinum. The outlook for chrome was decent as the stainless steel market was "supportive", the company said.
Tharisa has guided to production in the current financial year of 160,000 oz of PGM and 1.5 million tonnes of chrome concentrates of which 375,000 tonnes will be higher margin specialist chrome grades.