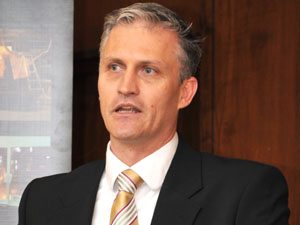 Jubilee Metals has bought the privately-owned PlatCro chrome operation near Brits for £8.6m ( about R155m) to consolidate its strategic position in the area given it already held the rights to PlatCro's  1.9mt of platinum-bearing surface material.
Jubilee had previously struck a processing agreement over that material with Northam Platinum – which owns the adjacent Eland Platinum operation – and was planning to start delivering the PlatCro material – after chrome removal – to Eland Platinum from February next year.
Eland Platinum will ramp up to a targeted treatment rate of 60,000t/month of this material producing about 2,800oz/month of platinum group metals (pgm) with the earnings to be shared with Jubilee.
The chrome operation now acquired processes 75,000t/month and Jubilee CEO Leon Coetzer said the acquisition "provides Jubilee with a strategic position within South Africa's pgm and chrome-rich Western Bushveld Complex" and "will significantly enhance future earnings from pgm and chrome."
Coetzer added that, "this transaction repositions Jubilee in the chrome/platinum arena in South Africa.  Our integrated processing hub offers leading processing access to the various independent mines free of the capital and regulatory burden associated with own-build.
"With the integration of our PlatCro pgm project we anticipate the processing of 65,000t of pgm-rich materials and 80,000t of chrome materials per month."
He pointed out the existing Platcro operation already makes annual earnings of more than $5.5m from chrome sales alone before any contribution from pgm.
He commented, "We see significant opportunity to increasing earnings by increased throughput and improved operational efficiencies."
Jubilee intends funding the purchase price through a combination of $6m in secured project financing along with a cash payment of $2.83m and the issue of 52.5m new Jubilee shares at 2.5p per share.