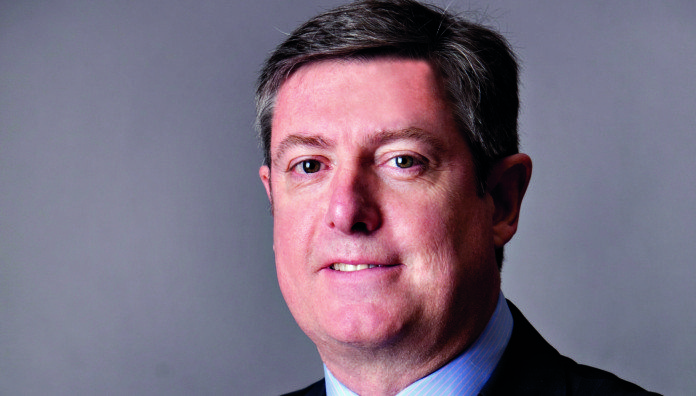 MC Mining (the former Coal of Africa) has put another building block in place for its long-term plans to develop the Soutpansberg coal field with the granting of a mining right for its Chapudi coking and thermal coal project in Limpopo province.
The Chapudi project – together with the Mopane and Generaal projects – make up MC Mining's Greater Soutpansberg Project (GSP) which is located close to the Musina – Makhado special economic zone (SEZ) designated by government for the development of metallurgical plants and a coal-fired power station.
MC Mining CEO David Brown said mining right applications for all three projects were submitted in 2013 and Chapudi alone contains more than 6.3bn tons of inferred coal resources which "supports MC Mining's strategy to be a substantial producer of hard coking coal."
In September, Brown played down the potential impact of the SEZ development on MC Mining and stressed the group's short and medium-term future was focused on development of its Makhado project.
He told Miningmx at the time, "the SEZ was gazetted in 2016 and Cabinet and the Department of Trade and Industry are working on it.  I cannot say whether it will go ahead. I believe it will but the timeframe could be five to ten years."
He pointed out that – if it went ahead – the SEZ would need large volumes of thermal and coking coal to supply the proposed coal-fired power station and alloy smelting plants which MC Mining could meet from development of its longer-term projects in the Soutpansberg.
Brown commented today that,  "the granting of the mining right for the Chapudi project is a key step in unlocking value from MC Mining's significant coking and thermal coal assets and positions the GSP to be a potential, long-term coal supplier to the planned Musina-Makhado SEZ."
In November, MC Mining agreed to pay R70m to buy the surface rights to two properties critical to development of the R1.2bn Makhado project which were caught up in a land claims dispute.
Brown commented the deal "facilitates the completion of geotechnical and related infrastructure studies for the proposed colliery.  Recent Makhado project milestones include the conclusion of a hard coking coal off-take agreement while negotiations for the remaining hard coking coal as well as the thermal coal and funding initiatives are progressing."