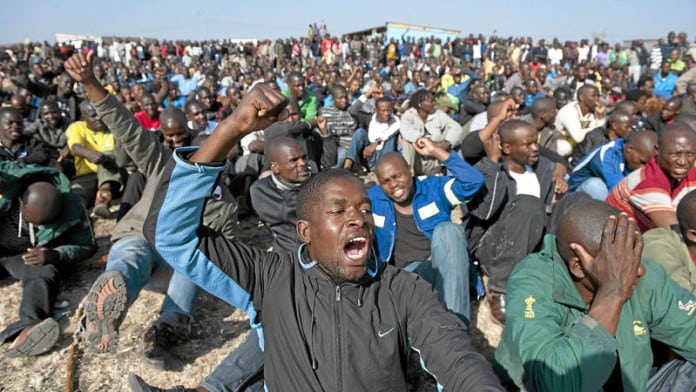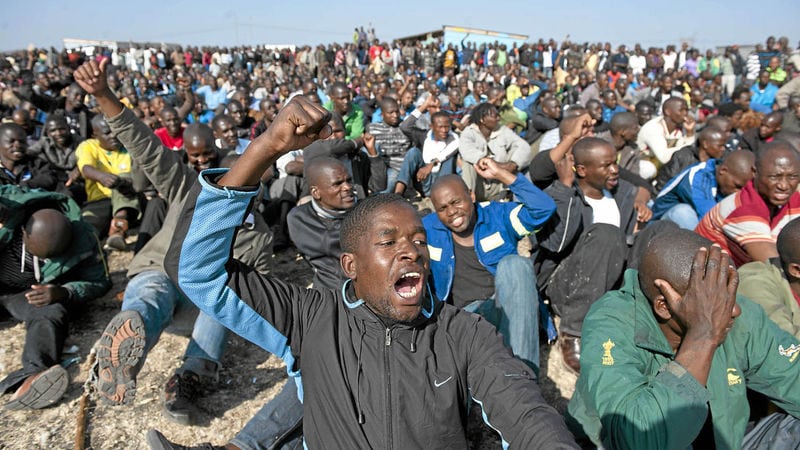 ANGLO American Platinum (Amplats), and other platinum miners, have asked the South African courts to block a secondary strike planned by the Association of Mineworkers and Construction Union (AMCU) for February 28.
"We are of the view that AMCU is not acting in the best interests of workers, or the industry," said the Anglo American-owned company. The outcome of the court interdict to block the strike is expected Wednesday, said Bloomberg News.
AMCU's planned walkout would follow a strike over wages that's been underway at Sibanye-Stillwater's gold's gold mines since November, and worsen already fraught labor relations, said the newswire service.
On February 23, AMCU suffered a setback in its strike plans after it was advised by its lawyers to retract strike notices at a number of companies including DRDGold and African Rainbow Minerals (ARM). AMCU called secondary strikes at about 15 companies where it is recognised including AngloGold Ashanti, Harmony Gold, as well as Amplats.
According to a letter issued by AMCU to DRDGold, seen by Miningmx, the union stated: "Please note that the Association of Mineworkers & Construction Union has taken legal counsel and decided to hereby withdraw our notice of secondary strike action at your operations". It didn't provide any other details.
Speaking during the company's 2018 financial results review on February 20, Sibanye-Stillwater CEO, Neal Froneman, said the firm had prepared for an extended strike. "We can survive the strike for much longer than seven days as we can pull other levers. AMCU must be very desperate to take the industry out on strike which can't be legal," he said.
Froneman added, however, that a war of attrition was "… not the smart thing to do" and said that his company was willing to compromise with AMCU provided it didn't upend the terms of wage deals the company had signed with other unions such as Solidarity and the National Union of Mineworkers (NUM) regarding gold mine wages. "Personally, I don't think the strike will continue for long," he said.