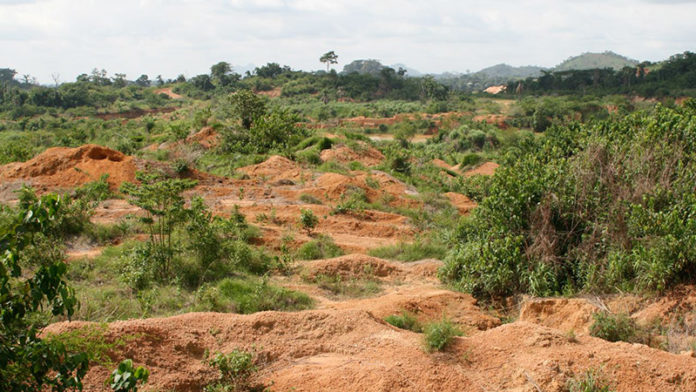 CHRIS Griffith, CEO of Anglo American Platinum (Amplats) described the handover today (March 15) of some 270 hectares of land to the South African government as an attempt by the group to "change the narrative" on land ownership in the country.
"In our internal discussions, as we looked at land we could make available, we considered how it would contribute to a narrative that was only about expropriation without compensation," he said in an interview.
"What we've done today may be close to the things the government has been talking about by making use of land it already owns."
The land question in South Africa has never been far from the headlines. However, it was catalysed in early 2017 when Parliament resolved to push forward on land expropriation. In January, it gazetted the Expropriation Bill, a draft document that intends to amend Section 25 of the Constitution, protecting property rights.
President Cyril Ramaphosa has sought to play down notions of a "land grab" saying expropriation would be rational. Amplats is hoping it has demonstrated one variation on the theme by giving up property deemed 'no-mans' land in that it was previously part of Rustenburg Mines the company sold to Sibanye-Stillwater in 2017.
Since Sibanye-Stillwater had no use for the property, it made sense for Amplats to turn it to account elsewhere, though it's important to stress this is not quite like casting off old clothes.
Amplats invested in heavy bulk infrastructure which includes roads and a water treatment facility. The baton now passes to the government to invest in the top infrastructure, such as housing and electrification, to ensure the property in question – is habitable.
Herein lies an additional challenge.
In 2017, some R53bn was returned by local governments to the fiscus in unused budgets. The local government to whom the Amplats land has been entrusted is the Rustenburg Municipality which has received qualified audits in the past. In fact, the majority of municipalities in the North West province have failed audit tests.
"The land is now the government's responsibility, but we do have a steering committee to see the land gets used as planned," said Griffith. But it's not a 'strings attached' thing," he added.
Griffith said there weren't many opportunities to replicate this arrangement – having already handed over 204 hectares of land, valued at R30.6m to the Rustenburg Municipality in 2014 – except perhaps packages of property related to Northam Platinum.
In October, 2016, Northam agreed to buy for R1bn mineral rights from Amplats which has created the opportunity to liberate more property