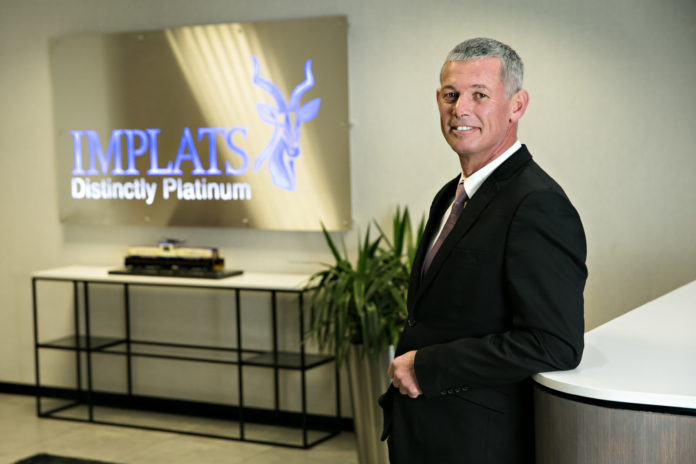 REFINED platinum production from Impala Platinum (Implats) would be at the lower end of its 1.5 million to 1.6 million ounce guidance for the group's 2019 financial year following its third quarter production numbers where external disruptions figured highly.
Overall concentrate production, which combined platinum mined from its Rustenburg operations as well as from joint ventures in South Africa and Zimbabwe, was relatively flat on a third quarter and nine month basis year-on-year.
However, maintenance of its No. 3 furnace at Rustenburg operations as well power interruptions owing Eskom's rolling blackouts at Marula and Two Rivers, the South African mines where Implats has joint ventures, impacted total refined ounces.
No. 3 furnace will be returned to service in May post national elections in South Africa. The group will then turn to the maintenance of a furnace at Zimplats. The impact of these steps is that a lock-up of metal inventory won't be cleared until the 2020 financial year.
As of March 31, Implats calculated locked up inventory of some 138,000 ounces worth R4.75bn. Commenting briefly on the group's financial performance, however, Nico Muller, CEO of Implats, said improving pricing had enabled Implats to "sustain profitability" in the quarter which is traditionally tricky owing to the impact of the year-end holiday season.
Seasonal hiccoughs were also complicated by systemic problems. Eskom load-shedding, which was extended to so-called Stage 4 during January, equal to rationing of the national grid of some 4,000MW in electricity, was felt hardest at Two Rivers and Marula where platinum concentrate fell 10% and 25% quarter-on-quarter respectively.
The mines also experienced other issues: at Marula there was a seven-day stoppage owing to community disruptions; Two Rivers reported a belt failure which impacted production. All in all, total platinum-in-concentrate production was slightly higher in the third quarter at 350,000 oz whilst refined platinum production was at 333 000 oz 5.6% higher.
Implats is undertaking a restructuring of its Rustenburg operations after announcing in August 2017 that it would cut production by 230,000 oz annually, and reduce employee numbers by 13,000 lowering the number of operating shafts to six from 11. The process would take two years to complete.
As of February, some 1,500 jobs had been cut from Rustenburg shafts of which only about 110 were in forced retrenchments. Discussions on the closure of Shaft No. 1 would continue with stakeholders for the next four to six months, said Muller. This wasn't the only sensitive round of discussions being undertaken.
Referencing the delicate political and social conditions of operating in South Africa during national elections – due on May 8 – Muller said the group would also open discussions with the Association of Mineworkers & Construction Union (AMCU) on a new multi-year wage agreement, as well as "… endeavouring to secure operations from further Eskom power disruptions".