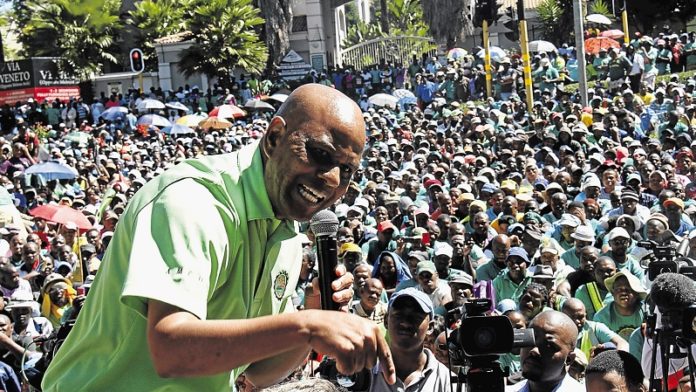 THE Association of Mineworkers & Construction Union (AMCU) said it would defend itself against efforts to de-register it by the government's Department of Labour.
In a government gazette this week, the registrar of Labour Relations, Lehlohonolo Molefe,  gave "… notice of my intention to cancel the registration of Association of Mineworkers and Construction Union". Molefe added that the trade union had "… ceased to function in terms of its constitution and the trade union is not a genuine trade union as envisaged in the [Labour Relations] Act".
Reporting on the possible de-registration of AMCU, Reuters said the union would still be able to call strikes, but it would mean mining companies could refuse to pay union fees to AMCU. "It's not a good situation at all for them," said labour consultant, Andrew Levy.
AMCU general-secretary Jeffrey Mphahlele, denied the allegations against the union and said it was taking counsel. "We view this as a clear onslaught on AMCU and our struggle for social justice and economic emancipation".
AMCU has 60 days in which to register its written arguments against Molefe's decision. BusinessLive said there had been criticism that Molefe's reasons for attempting to deregister the union were "vague".