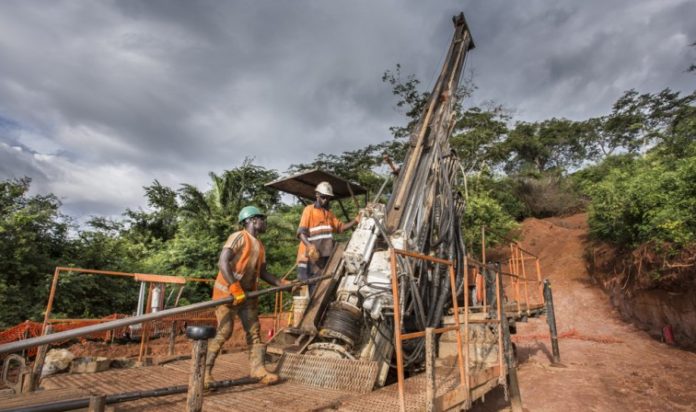 PERSEUS Mining ticked off the final permit required ahead of developing the $265m Yaouré gold project in Côte d'Ivoire after the West African government granted the firm an exploitation permit.
"The granting of the exploitation permit to enable development of the Yaouré Gold Mine is a major milestone that places us on the path to achieving our goal of producing more than 500,000 ounces of gold at an all-in cost of less than $850 per ounce from multiple mines in West Africa," said Jeff Quartermaine, CEO and MD of Perseus Mining.
Perseus announced on April 8 it had secured $150m in funds from a syndicate of three banks in order to develop Yaouré. Initially, Perseus Mining was shooting at debt finance of $200m for the mine which is expected to produce 215,000 ounces a year – enough to take the firm's total production to some 500,000 oz/year by 2022.
The balance of the funds for Yaouré would be sourced from existing cash on hand and bullion which totalled $80m as of March 31, as well as cash flow generated by Perseus Mining's operating mines in Edikan (Ghana) and Sissingué, in Côte d'Ivoire. Based on the last two years of operation, and assuming a gold price of $1,250 per ounce, the cash flow required of the mines would be comfortably achieved, said the company.
Perseus Mining also forecast a potential cash inflow of $40m on the exercise of some 124 million Perseus warrants due to mature on April 19, it said.