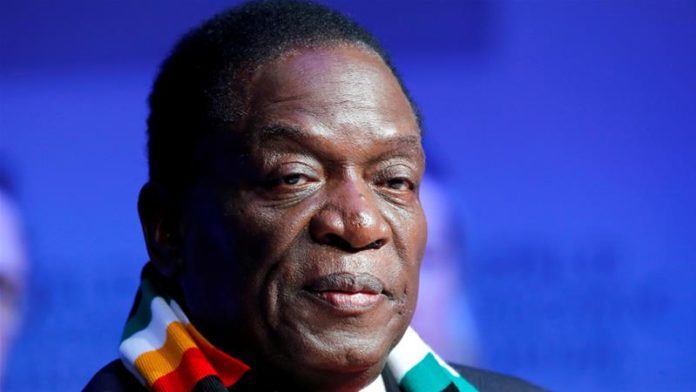 AFTER the euphoria of Robert Mugabe's toppling in late 2017 after 37 years in power, Zimbabwe has returned to earth with a bit of a sobering bump. At the time of writing, the country is plunged in a load-shedding crisis that hurts all, especially the country's mining fraternity – a major part of its economic lifeblood.
One of the mining companies quick off the mark in the wake of Mugabe's forced removal by forces sympathetic to Emmerson Mnangagwa, the current president, was Johannesburg-listed Tharisa, led by CEO Phoevos Pouroulis, son of one of South Africa's more famous mining entrepreneur, Loucas Pouroulis.
It virtually leapt into Zimbabwe with both feet, signing two agreements to build a chrome mine via a company called Salene, and taking a 26.8% stake in a consortium of Zimbabwean business interests through Karo Platinum using land that the government had extracted previously from Impala Platinum.
The load-shedding problems are just insult to injury for an economy hobbled by a currency crisis which had seen the price of staples increase in the order of 300% lately. It really looks like the return of the bad old days. But Phoevos Pouroulis is keeping the faith.
"There seem to be two camps about Zimbabwe: those with negative outlooks based on its historic position and those that are seeing more optimistic outlook," said Pouroulis. Unsurprisingly given where he's taken Tharisa – which currently produces chrome and platinum group metals from a mine in the North West province – Pouroulis is one of the optimists.
"The African Finance Corporation has supported us and all around us we see evidence of a willingness to reform the economy. It might be low progress, and a bit frustrating, but we are seeing things improving on the ground," he said which he describes as "enabling".
Tharisa is edging towards finalising drilling ahead of conducting a feasibility study for Karo Platinum which, based on initial studies, could see investment of $4.2m. The company's CFO, Michael Jones, also raised the prospect Tharisa could make a decision on a call option that would see it pull the trigger on Salene, a smaller capital outlay but nonetheless a sign Tharisa is serious about its Zimbabwe plans.
Noises from elsewhere in Zimbabwe are promising, if a little 'long in the tooth'. The government has been talking about imminent massive investment in its platinum sector for as long as its had platinum. It said in April two new large investors were due to be unveiled for developments in the Mhondoro-Ngezi platinum belt. This is promising support for Tharisa as this is the region its Karo Platinum hopes one day to mine.