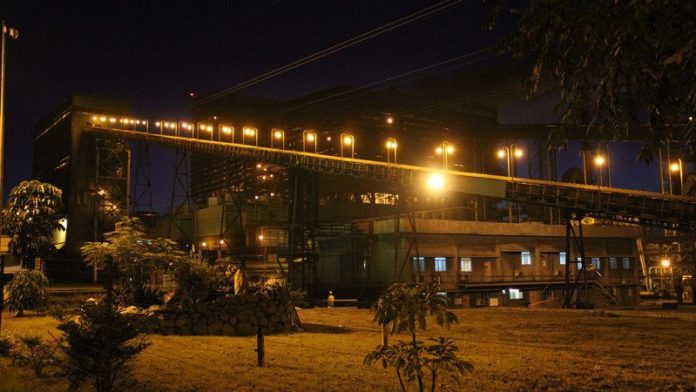 VEDANTA would seek an urgent meeting with the Zambian government after it filed notice of plans to seize the Indian firm's copper assets, held in Konkola Copper Mines (KCM).
This comes after comments by Zambia's president, Edgar Lungu, on May 17 that the country divorce from the Indian firm's copper assets, and those of Glencore.
"KCM is yet to receive formal communication from the Government of Zambia on this, although it has sought an urgent meeting with the President and/or the Minister of Mines," the firm said in a statement today.
Glencore declined to comment on the development. Its Mopani Copper Mines issued a statement on May 10 that it was planning to close two of the operation's shaft and instead focus on capital projects. These included the Synclinorium Concentrator, Mindola Deeps shaft and Henderson shaft in Mufulira. Glencore had spent about $1bn in modernising its Zambia operations, it said.
Lungu was quoted by Bloomberg News last week as saying the country would "divorce" itself from the operations of Vedanta and Glencore. Earlier this month, Zambia mines minister, Richard Musukwa, said the government directed Glencore's Mopani to hand over two shafts to local contractors rather than close them.
During a visit to the copperbelt on Friday, Lungu said: "I want to make it very clear that I have come here to sanction, if it's the will of the Zambian people, that we divorce these mines … My position is that enough is enough. The attorney general is here, the lawyers are here. They will guide us how to proceed with this divorce".
Amos Chanda, a spokesman for the presidency, said the country was not planning to nationalise its mining assets.
But Lungu's tone was strident. Amid a dispute with mining firms about unpaid VAT returns, and a change in the tax and royalty system that does away with VAT, Lungu said: "We know they are liars … They take us for fools".
"We are not going to be blackmailed by the investors, no. Those who are uncomfortable to stay in our house can go out."
INVESTMENT
Vedanta said the intention of KCM was "… to continue to engage with the government in a constructive and transparent manner". It added that through its investment vehicle, ZCCM-IH, the Zambian government had been fully apprised of decisions it had made.
It had invested about $3bn since buying the Konkola assets and employed about 13,000 people at its mines and associated infrastructure in the country.
In its national budget in September, Zambia announced it would increase the mineral royalty rates by 1.5%, introduce a fourth tier rate at 10% when the copper price exceeds $7,500 per tonne, and make royalties on minerals non-deductible for tax purposes. In addition, it imposed new duties on imports which has already started to bite.
"The introduction of 5% import duty on concentrates has made the smelting of imported concentrates commercially unviable," said Vedanta previously.
On January 23, Toronto-listed First Quantum Minerals said it had abandoned plans to layoff 2,500 workers in Zambia due to higher tax plans in favour of continuing discussions with the government. Vedanta also said at the time it wouldn't reduce staff numbers.
However, there seems to a willingness by another Zambia miner to cut its losses. Reuters reported last week that Barrick Gold planned to sell its Lumwana mine in Zambia to Chinese investors as part of its strategy to focus on tier one gold assets following its merger in January with Randgold Resources.
Barrick is holding discussions with investment banks about appointing advisers to the sale, said Reuters citing its sources. Two of the sources said that a bank with links to Chinese companies was likely to get the advising role for Lumwana.
The group is looking to enter talks with Chinese state-owned companies including Aluminum Corp. of China, known as Chinalco, and China Minmetals Corporation, which have been seeking growth abroad and a foothold in Africa, lured by its vast resources.