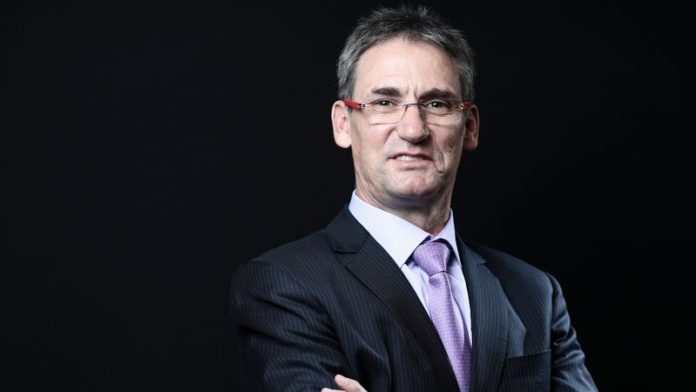 THE Association of Mineworkers & Construction Union (AMCU) was planning to lodge "substantial demands" of platinum group metal mining companies, said Bloomberg News citing the comments of Dick Forslund, an economist at the Alternative Information and Development Centre.
Those demands will go beyond AMCU's core target for the past eight years of raising basic monthly pay to R12,500, Forslund told Bloomberg News. The lowest-paid workers currently receive R10,800, the newswire said. "They know platinum companies are doing well."
In 2016, the union accepted a 12.5% wage increase after initially demanding 47%. Two years before that AMCU led the industry's longest-ever strike, costing billions of dollars of revenue and wages, said Bloomberg News.
"We expect another tough round of negotiations," Jana Marais, spokeswoman for Anglo American Platinum (Amplats) said. "Our employees' disposable income has been under increasing pressure in a difficult economy, while the platinum mining industry also continues to face significant challenges," she said.
"Yes, we expect AMCU will be wanting to send us a message that we're making so much money now," said Chris Griffiths, CEO of Amplats in an interview with Miningmx in April.
His hope is unions including AMCU don't make outrageous PGM industry wage demands whilst he simultaneously acknowledged Amplats will "… always pay above inflation" wage increases, especially weighted in favour of entry-level employees, in order to narrow the wage disparity over time.
Speaking last week, Griffith said the company had done "a lot of work" with employees especially at the firm's Amandelbult facilities near Rustenburg in an effort to avoid potential strike action later this year.
Amandelbult was the most vulnerable of its assets should a strike occur. "We don't get the sense that there's an appetite for a strike. We don't have an unhappy workforce," he said.
Griffith said all of the first round of wage demands had not yet been submitted. "We are doing a lot of work with Amandelbult. If there is a prolonged strike it will be hardest hit and that's the mine where there's a lot of AMCU membership," he said. It's understood the National Union of Mineworkers and GIWUSA (General Industrial Workers Union of South Africa) have tabled opening offers in double-digit territory, around 15%.
"We don't want to get into a situation where it carries on and it takes a long time for people to get out of their [negotiating] positions," he said.
In comments to Bloomberg News, Noah Capital analyst, René Hochreiter, said investors ought to be protected. "If companies give more than 4% or 5%, then I would be very upset if I was a shareholder," Hochreiter told the newswire. "Why should workers be more equal than shareholders who have provided a lot of capital," he said.