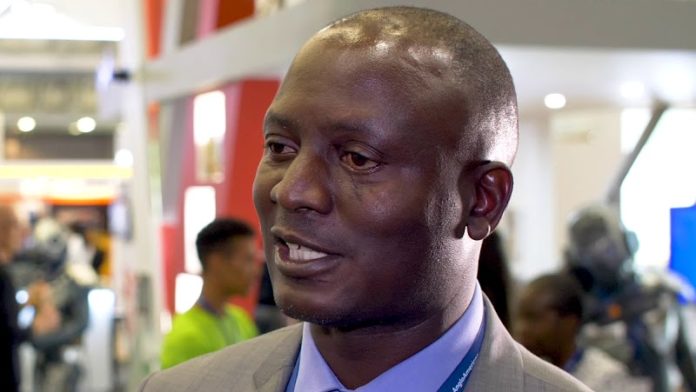 THE Zambian government had applied for the provisional liquidation of Konkola Copper Mines (KCM) because it was late in implementing its plans, had failed to properly exploit the Nchanga underground mine and had not paid creditors.
Commenting in an interview with Forbes, Zambia mines minister, Richard Musukwa, also defended the southern African country's fiscal changes, saying they were the result of "methodical, years-long effort" to balance public revenue and foreign investment. Zambia was open for investment, he said.
Through its company, ZCCM-IH, the government applied to wind up KCM in which it has a 20.6% stake – an action opposed by KCM's controlling shareholder, Vedanta Resources. The matter is to be heard in the Lusaka High Court on June 20. Vedanta argues that the application circumvented the shareholders' agreement between ZCCM-IH and Vedanta.
Vedanta also argues that KCM is owed $180m in VAT refunds.
Musukwa told Forbes, however, the dispute with Vedanta and KCM runs deeper, saying it had approaches for talks turned down through the years.
"We must always remember that KCM was sold with conditions, and among those conditions was the requirement to operationalise the Konkola Deep Mining Project (KDMP)," said Musukwa. "To date the project is behind by seven years, and clearly Vedanta has failed to mobilise the resources to recapitalise the operations.
"Another problem is that the Nchanga underground ore body remains unexploited, as well as the fact that Vedanta has failed to pay suppliers and contractors significant sums totalling millions of dollars," said Musukwa. Vedanta has argued recently that it invested $3bn in Zambia's copperbelt, including the purchase of KCM in 2003.
"At the time of the government's intervention, KCM was found to be completely broke," said Musukwa. "The mineral audit commissioned by the government in 2013 revealed that Vedanta failed to raise the required $357m external capital injection which had been promised in the development agreement," he said.
"Instead, the company was applying internally generated profits toward other operational costs. So we are dealing with a company that has broken the law in Zambia, and we should hope to have support from the international community in our effort to enforce the law.
"For these reasons and others, the intervention to liquidate Vedanta's shareholding in KCM has been broadly supported by Zambian people across the political spectrum," he said.
Reuters reported earlier on June 12 that Vedanta planned to restart plans KCM's Nchanga smelter on June 22 after mothballing the operation amid a shortage of materials required for its operation.
Vedanta CEO, Srinivasan Venkatakrishnan, said on May 31 he was "… hoping and praying" that justice would prevail in respect of the liquidation proceedings.
"I'm just hoping what happened to Acacia Mining doesn't play out here. I'm hoping and praying … that the principles of justice will play out," he said in a media conference call. He added Zambia was "law abiding" whilst the head of state "has a legal background".
Acacia Mining is in dispute with the Government of Tanzania following unsupported claims of tax abuses. The government has refused to engage with Acacia, effectively forcing the hand of the firm's major shareholder, Barrick Gold, to make an offer to buy-out minorities of its listed subsidiary in order to resolve the tax dispute.