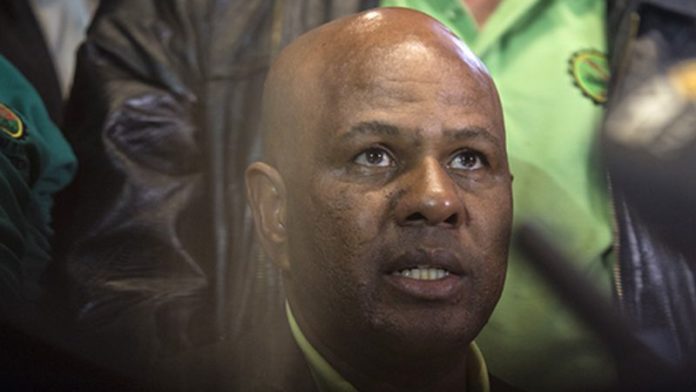 SOUTH African platinum group metal (PGM) producers were unlikely to agree to the R17,000 per month minimum wage asked by the Association of Mineworkers and Construction Union (AMCU), said Bloomberg News citing Nedcor Securities analyst, Arnold van Graan.
"I don't believe these types of demands are affordable for the industry [they] would put its sustainability at risk, so it's unlikely that the PGM producers would accede to these demands," said Van Graan.
Noah Capital analyst, René Hochreiter, said investors ought to be protected. "If companies give more than 4% or 5%, then I would be very upset if I was a shareholder," Hochreiter told the newswire. "Why should workers be more equal than shareholders who have provided a lot of capital," he said.
AMCU on June 14 tabled wage increase demands of as much as 48% from producers of PGMs. This set the stage for a tough fight in upcoming pay talks, said Bloomberg News. The R17,000 per month minimum demand compares with about R11,500 currently earned by the lowest-paid workers.
The opening salvo – issued to companies including Anglo American Platinum (Amplats), Sibanye Gold and Impala Platinum – represents a substantial step up from the labour group's years-long rallying cry for "a living wage" of at least R12,500 a month, said Bloomberg News.
The demands signal potential for a tough round of wage negotiations whilst the possibility of strike action cannot be discounted.
Speaking earlier this month, Chris Griffith, CEO of Amplats, said the company had done "… a lot of work" with employees especially at the firm's Amandelbult facilities near Rustenburg in an effort to avoid potential strike action later this year.
Amandelbult was the most vulnerable of its assets should a strike occur. "We don't get the sense that there's an appetite for a strike. We don't have an unhappy workforce," he said.
Griffith said all of the first round of wage demands had not yet been submitted. "We are doing a lot of work with Amandelbult. If there is a prolonged strike it will be hardest hit and that's the mine where there's a lot of AMCU membership," he said.
The National Union of Mineworkers and GIWUSA (General Industrial Workers Union of South Africa) have tabled opening offers in double-digit territory, around 15%.
"We don't want to get into a situation where it carries on and it takes a long time for people to get out of their [negotiating] positions," Griffith said.