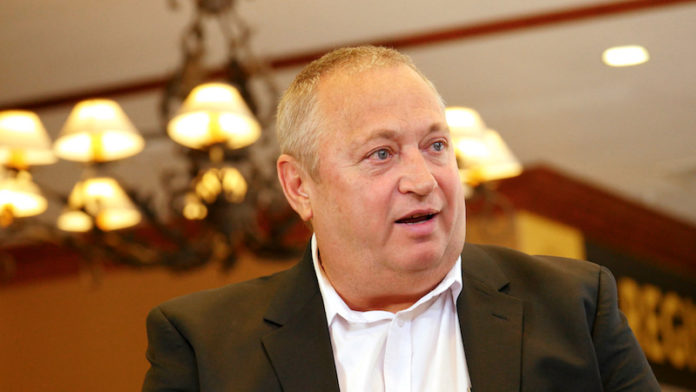 ALTHOUGH Lonmin takes its leave after 20 years of trade, its origins are, in fact, much older, and full of colour.
Founded in 1909 as the London and Rhodesia Mining and Land Company, or Lonrho, the company was rarely out of the news, especially in the Seventies when as a sanctions-buster throughout the period of Rhodesian prime minister Ian Smith's unilateral declaration of independence, which ran for 14 years from 1965, it drew the criticism of then UK prime minister, Edward Heath. He labelled Lonrho "… the ugly face of capitalism".
Empire-builders, such as Tiny Rowland, who led the company for just over 20 years from 1962, did nothing to dispel the notion.
Lonrho was a high-flying corporate in search of conglomerate status. It, for example, fought for control of Harrods, the UK's Knightsbridge department store; it also bought Ashanti Goldfields in Ghana. And when not capturing the headlines on the business pages, it was owning them following its takeover of the Observer, the UK newspaper.
It's fitting, therefore, that what's left of the company should be gobbled up by Sibanye-Stillwater's Neal Froneman whose deal-hunger and craving for multi-jurisdictional, blue-chip status is not unlike the ambition of the late Rowland. At the current juncture, however, Lonmin is perhaps the last deal Froneman's shareholders can tolerate; at least, for a while. As for Lonmin, analysts think the merger represents a lifeline for its shareholders.
"We believe Lonmin is not viable on a standalone basis unless it is replicated and that any attempt to recapitalise it should have been properly planned and embarked on months ago, and not as a knee-jerk reaction to higher PGM prices," said Nedbank analysts, Leon Esterhuizen and Arnold van Graan in a report dated June 4.
"We therefore see the deal as a good lifeline for Lonmin shareholders."
For Sibanye-Stillwater, Lonmin brings with it some $71m in cash which will help deleverage the balance sheet following three years of intense deal activity.
Whilst production from Lonmin is unlikely to increase, especially as Sibanye-Stillwater focuses on capital conservatism, Lonmin will provide the cash flow and security enabling Froneman to tackle the recovery of the firm's gold division, recently emerging from a five-month strike, as well as June's announcement it was cutting 3,500 staff.
"Deleveraging the balance sheet seems to be a top priority for Sibanye's management at this stage; we believe this comes on the back of pressure from concerned bankers and shareholders," said the Nedbank analysts.
"The marginal nature of Lonmin's assets also adds further PGM price leverage that will likely be well received by those bullish on the PGM market," they said. "These assets should, therefore, become a significant boon if PGM prices rise further."