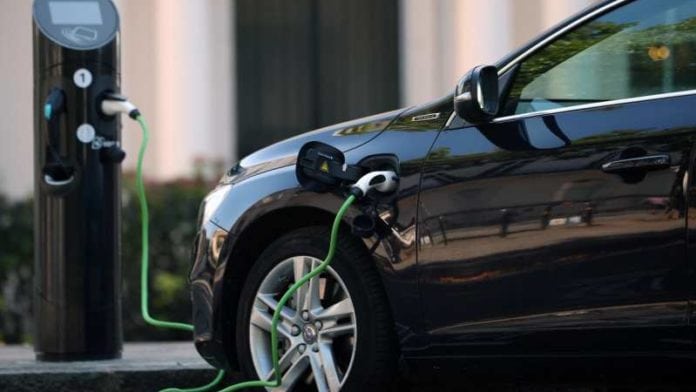 ANGLO American Platinum (Amplats) CEO, Chris Griffith, hopes a meeting next month of the South African industry's primary platinum group metal (PGM) producers will see the industry formulate a concerted plan to fund the market development of PGMs.
"We keep trying to get our peers to look at market development as an investment and not as a cost," said Griffith in an interview. "If it's a cost then in tough times, they cut it [investment]," he said.
Griffith was speaking following publication of the firm's interim results announcement in which it unveiled a R3bn interim dividend owing to better PGM rand basket prices.
Amplats has founded AP Ventures which is working with partners including Mitsubishi and Toyota to develop items such as batteries using PGMs for electric vehicle use. The South African government's Public Investment Corporation was a co-founder with Amplats in AP Ventures which had overseen some $200m in investment. The target was to grow fund to $500m in total investment, said Griffith.
It's latest initiative was a joint venture with Platinum Group Metals, a Toronto-listed PGM development company to form Lion Battery Technologies. The aim of Lion is to crack commercially viable Lithium Air and Lithium Sulphur battery technology. PTM believes such batteries would outstrip storage capacities of current PGM batteries in electric vehicles.
"I think there is support for marketing the metal," said Griffith, naming the assistance of Impala Platinum in funding development of downstream PGM usage. But he was critical of "… smaller producers" who he said were "… along for the ride".
Commenting at Amplats presentation later in the day, Griffith said that the company would participate in a market development strategy next month and "… that will be a guide as to how the industry will get involved".
"We have got a strategy aimed at exactly doing that by looking at initiatives that will move the dial, and for industry participants to pay their way in that," he said.
JEWELLERY
Demand for palladium and rhodium has never been better, but the platinum price has continued to slumber despite the possibility of a small deficit opening up this year. The average US dollar achieved platinum price in the first half of Amplats' financial year was $831 per ounce – some 11% lower year-on-year (H1 2018: $932).
One of the factors contributing to platinum's relatively weak fundamentals was declining demand in the jewellery market, down for the six consecutive year in 2019. According to Amplats, the fall in demand was driven by "… continued weak demand from China, where platinum jewellery manufacturing is forecast to decline by around 10%".
"Platinum jewellery demand in China has come under pressure from slower economic growth and a move to higher margin products at a retail level," the group said. Griffith added that the platinum jewellery market in China was entering a "now or never" period in the next three years.
"I don't think demand will fall away entirely as demand for bridal jewellery in China is still good. But we've either got to invest in that or just have a small market share," he said. "Before we lose momentum, it's really important we have investment. We're now at a tipping point of it going either up or down," he said.