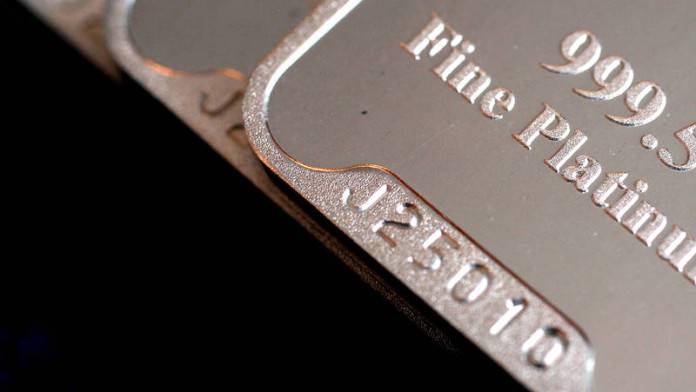 AFRICAN Rainbow Minerals (ARM) will spend about R350m in the next two years on its share of the costs expanding the milling plant at Two Rivers platinum mine. Another R444m has been earmarked to extend the tailings dam to match the increased capacity, the group's financial director, Abigail Mukhaba said on Friday.
That means that the group will be spending about R400m more on capital expenditure in 2020 and R400m more in 2021 than previously forecast.
Two Rivers was the stand-out performer in ARM's platinum division in the past year, but for the foreseeable future its average grade is expected to be about 3.6 grams/ton from the previous average of 4g/t, CEO Mike Schmidt said in a presentation following the release of the diversified miner's results for the year to June.
To offset the declining grades, ARM intends to return sales volumes to the previous level of about 380,000 ounces a year from about 320,000 oz at present.
He said Two Rivers was a safe, profitable and efficient producer, with significant growth potential in both UG2 and Merensky reefs.
ARM intends to spend the next year evaluating how to use the most modern equipment to permit autonomous mining of the Merensky reef, which will return the mine to the lower end of the cost curve. The costs of this project have not yet been quantified.
He said the decision has been taken to ramp up Two Rivers' plant capacity to 40,000t/m and couple that with increased tailings dam capacity. It will take about 18-months for the mine to return to volumes of 380,000 oz/year, but he said he was very confident of achieving that level.
Asked whether any decision had been taken on the timing of the delivery of Merensky reef and building a concentrator to deal with it, Schmidt said timing was likely to be within five years and a concentrator would be required. Construction of the construction would be modular, probably starting at 120,000 tonnes capacity.
At ARM's other platinum mine, Modikwa, ARM has injected capital to accelerate development to move from conventional footwall development to low-profile mining.
Schmidt said this would provide more flexibility and allow ARM to mechanise all development in future, which is more productive. He added he was also positive about Modikwa's prospects, where production would be aligned to the 240,000 tons/month plant capacity.
Asked about the prospect of a share buyback to utilise surplus cash, Mukhaba said it was considered, but a buyback, at current share prices, did not deliver competitive returns with the alternative option of reinvesting surplus cash in the business.