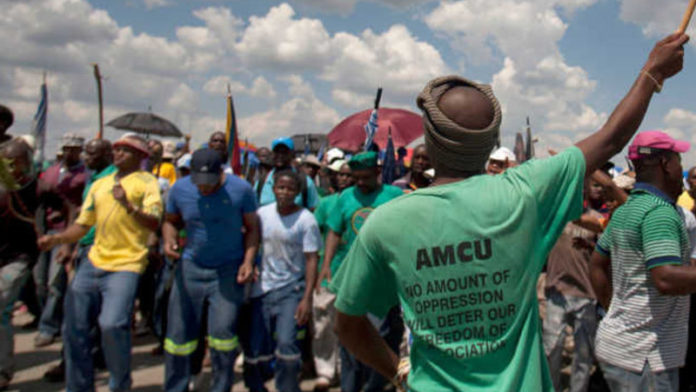 SOUTH Africa's Department of Mineral Resources and Energy (DMRE) described plans by Sibanye-Stillwater to cut more than 5,000 jobs at its Marikana platinum operations as "disheartening".
"It is disheartening, in these tough economic times when the country is faced with increased unemployment, to hear of potential job losses at Sibanye-Stillwater," the DMRE said in a statement.
However, it urged all stakeholders to "engage in good faith and explore all possible options to save jobs". It also called on stakeholders to act "responsibly and with due care" – a reference perhaps to the potential flashpoint retrenchments could have with the Association of Mineworkers & Construction Union (AMCU).
AMCU, which has a troubled relationship with Sibanye-Stillwater, is currently involved in wage negotiations on behalf of its platinum industry members.
The union's recently elected president, Joseph Mathunjwa, said he would ask the DMRE to allow his union to take over mines that had been closed because they were loss-making.
"We will go to the department of mineral resources and tell them that because they are our servants, we want that [mining] licence," Mathujwa was quoted as having said by City Press in a weekend report. "We cannot be held ransom by monopoly capital. We will take back what belongs to us. We do not owe anyone an apology," he said.
AMCU staged a five month strike at the gold operations of Sibanye Stillwater which started in November. However, the union made no material advances on the initial wage offer as a result of the strike, although the company offered to lend financial assistance to its gold industry employees affected by the strike action.