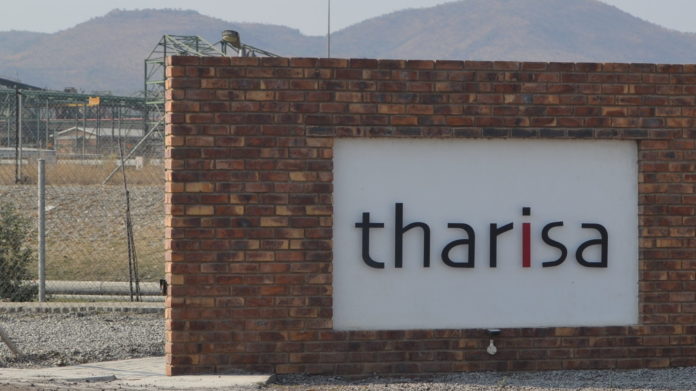 THE prospects of Tharisa's Karo investment has received an important boost after the Zimbabwean government conferred special economic rights over a portion of the property on which a platinum group metal (PGM) project is situated.
The Johannesburg-listed chrome and platinum group metal (PGM) company said in an announcement today that the Zimbabwe Special Economic Zones Authority (Zimseza) declared a 50,667 hectares of Selous as a special economic zone (SEZ).
Selous is part of the Great Dyke in Mashonaland, West District of Zimbabwe, famous for PGM reserves. Previous estimates suggested Karo's mineral holdings of Selous could support a 1.4 million ounce a year PGM mine, and a refinery, – although some of the heat of that early enthusiasm has dissipated.
Tharisa has a 26.8% stake in Karo Zimbabwe Holdings, the company that is drilling for PGMs at Selous. It also has an option to increase its exposure in the firm.
The SEZ confers benefits that include reduced tax rates, duty free importation of raw materials, and equipment and exchange control rulings, said Tharisa.
"Zimseza's award of the SEZ status to Karo's license in Zimbabwe is a critical step in the development of what could become a world class vertically integrated PGM operation," said Tharisa CEO, Phoevos Pouroulis.
"The Karo mine could transform the Zimbabwean PGM sector, bringing significant economic benefits to all stakeholders and building a long-term sustainable mining industry."