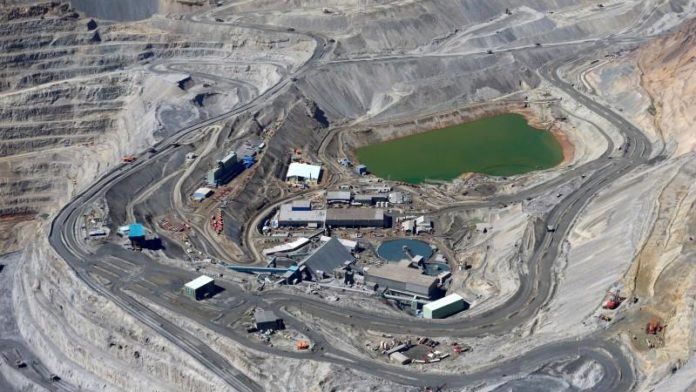 ANGLO American increased production guidance for its Minas Rio iron ore mine as the Brazilian operation continued a strong recovery following last year's technical downtime, but its South African iron ore operations reported softer domestic off-take.
Minas Rio will now produce between 20 and 22 million tons (Mt) for Anglo's 2019 financial year compared to previous guidance of 19Mt to 21Mt, the group said in its third quarter production report. Production from Minas Rio in the three months totalled 6.1Mt due to higher grade ore.
Construction of a tailings dam raise was completed in August. Approval for the conversion of the installation licence to an operating licence is expected by year-end, it said.
Third quarter production at Kumba Iron Ore, the group's South African company, was solid period-on-period, but while export sales were flat at 9.7Mt, local sales faltered. On a net basis, however, Anglo's iron ore production was slightly higher. Kumba production guidance for the year was unchanged at between 42Mt to 43Mt.
Other features of the production period included lower diamond output at De Beers, the company in which Anglo has an 85% stake. Anglo American Platinum (Amplats) produced stable output, but thermal coal production guidance was 'tightened' to 26Mt (26Mt to 28Mt previously) due to lower than expected production from Cerrejon, the Colombia mining complex in which Anglo is invested.
Copper production was also down: 8% owing to the impact of drought conditions in central Chile which affected Los Bronces, partly offset by strong plant performance at Collahuasi – a development flagged previously by Anglo.
As a result of the lower third quarter production, copper guidance for the year was tightened to 630,000 to 650,000 tons compared to 630,000 to 660,000 tons previously. Drought conditions were also a risk to 2020 production, the group said.
"We expect to deliver to our production guidance for copper and thermal coal, albeit at the lower end of their ranges," said Mark Cutifani, Anglo American CEO. Anglo's copper division was "… working to mitigate the effect of drought conditions in central Chile," he said.
Analysts were fairly sanguine on the numbers, the copper guidance adjustment notwithstanding. "We see only 2% downside risk to our FY volume forecasts at the bottom end of the guidance," said Morgan Stanley of the lower copper guidance.
Said Goldman Sachs: "A solid set of numbers for 3Q. Copper was down 8% vs 3Q18 but was well guided. We don't expect significant consensus estimate changes or for anything in this report to have a significant impact on the stock today".
Morgan Stanley said it remained overweight on the stock and said that the "valuation discount" to its peers would "gradually close", adding – however – that this depended on a continued ramp up of production at Minas Rio.