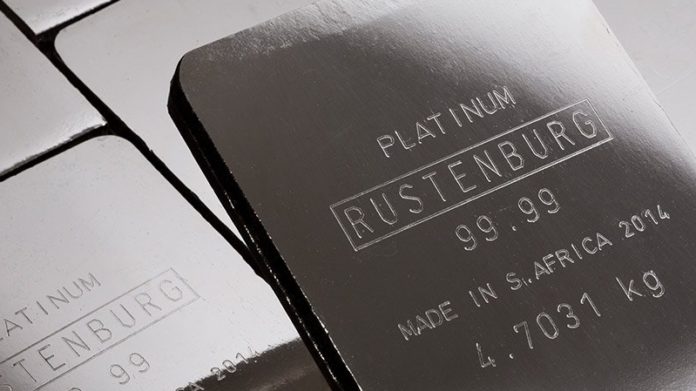 SIBANYE-Stillwater confirmed it was heading out of the World Platinum Investment Council (WPIC), saying that as "a new kid on the block" the company had a different take on how to stimulate demand for platinum group metals (PGMs).
"We're not sure marketing platinum as the investment product is quite right," said James Wellsted. BusinessLive earlier reported Sibanye-Stillwater would quit the organisation by the year-end, saying it was "no longer aligned" to its strategy.
The WPIC would lose a significant part of its budget as PGM producers contribute to the entity in proportion to their market share.
"It's a big loss on the budget side of things," said Johan Theron, spokesman for Impala Platinum (Implats) which is the world's third largest PGM producer. "But it's also a big hit not to have the world's largest PGM producer on the council," he said.
"We will think about things; we support marketing of platinum as an investment especially in jewellery," he said when asked if Implats might also pull its support for the WPIC. The WPIC's other main shareholder is Anglo American Platinum (Amplats), the listed subsidiary of Anglo American, which is considering its response to the development.
Wellsted said his company would remain members of the Platinum Guild, another industry body which focuses on promotion of PGMs in jewellery. He added that Sibanye-Stillwater was "not trying to prove something" now that it had become the largest PGM producer after the takeover of Lonmin's facilities in April.
"Our perspective is that it's a basket of PGMs," he said. The WPIC, which also has other PGM producers such as Northam Platinum and Royal Bafokeng Platinum as members, has focused on promoting platinum bars.
However, the jewellery market has been disappointing with demand continuing to fall in China, a major market.
According to the WPIC estimates published in July, incremental annual demand for platinum bar and other investment products "… could be in the hundreds of thousands of ounces in two to three years".
Wellsted said investors were smart enough to recognise the benefits of PGMs when the fundamentals presented themselves. "We would look at funding research with fabricators to develop substitution – not old style substitution where palladium is entirely replaced by platinum in autocatalysts but maybe partial substitution such as in gasoline engines."