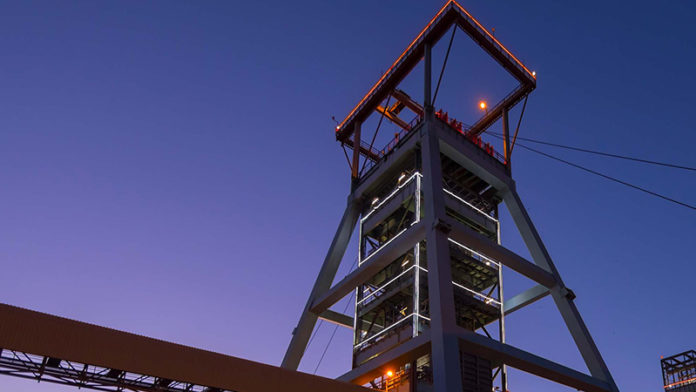 ROYAL Bafokeng Platinum (RBPlat) deferred R400m in capital expenditure and withdrew its production guidance for the 2020 financial year after production losses of an estimated 46,300 ounces of platinum group metals (PGMs) were today announced.
This was mostly owing to business uncertainties created by the COVID-19 pandemic, but the company also said in a March quarter update that it had suffered downtime in the period as a result of Eskom-related power interruptions, and an electrical failure in a circuit at its Bafokeng Rasimone Platinum Mine (BRPM).
No mention was made of any change to the firm's announcement in early March that it would resume payment of the dividend at some future point: it had set at a minimum 10% payout of free cash flow before growth capital. As no mention of it was made, the dividend policy remains in place, but its resumption is unknown.
In three months of unprecedented misfortune, the company also signed a replacement supply of concentrate agreement with Anglo American Platinum (Amplats) after the latter declared a force majeure in February on concentrate deliveries following the failure of its Waterval smelting facilities in Rustenburg. The new terms apply until the resumption of smelting at Amplats next month.
But it is the uncertainties around COVID-19 that rule RBPlat's major capital decisions currently. The 21-day national lockdown and limited ramp-up of mining over the course of the extended 14-day period – due to end April 30 – will result in 46,300 oz in lost underground PGM production. The lost PGM underground production for the quarter, which the 21-day lockdown partially affected, totalled 10,000 oz.
In response to lower production, and future business uncertainties, RBPlat said it had curtailed shift allowances, production bonuses and "other variable payments". The firm's executives and senior management had also waived 33% of their salaries during the lockdown period.
The firm's cost containment efforts extended to capital by aligning stay in business and replacement capital to revised production profiles and construction schedules. As a result, the capital expenditure deferment consists of R60m in stay in business capital, R50m in replacement capital and R290m in expansion capital which is largely related to the completion of its R14bn Styldrift phase 1 project.
2020 capex would come in at R1.8bn following the deferment. "Given the evolving nature of the COVID-19 pandemic, it is too early to accurately gauge the cumulative impact on our operations," the company said.
As at end-March, RBPlat was net cash R209.5m compared to a net debt position of R491.3m as of December 31. In addition, the firm had access to R800m in general banking facilities and cash and cash equivalents of R2.2bn, it said.
A major slug of R1.85bn in debt was paid to Rustenburg Platinum Mines, a subsidiary of Amplats. This related to RBPlat's purchase of Amplats' 33% stake in BRPM in 2018 for R1.8bn – a sum settled through RBPlat's $145m gold royalty agreement with Triple Flag Mining Finance prepaid by the US firm in the period.