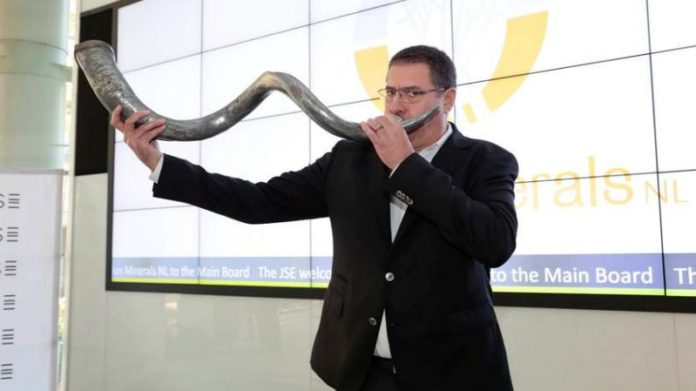 ORION Minerals had "significantly" reduced the number of employees and contractors in order to conserve cash as the economic effects of the COVID-19 pandemic played out, the company said in a statement today.
The firm also referred to potential disruption to the financial markets as a result of COVID-19. This raises questions about the firm's proposed capital raising for its Prieska Copper-Zinc Project located in South Africa's Northern Cape province
An optimisation study on the bankable feasibility study for the project is due in mid-May which may include lowering capital costs, but assuming the previous peak funding of A$378m, the cost of the project has increased R400m in local terms as a result of currency depreciation.
In terms of a bankable feasibility study, the project assumes an initial 10-year production period in which some 189,000 tons of copper and 580,000 tons of zinc would be produced. Payback of just under three years has been calculated on the project, and an all-in sustaining margin of 44%.
The optimisation study on the Prieksa Copper-Zinc Project had been concluded with the findings currently due for collation by May "… which should enable the expected positive impact of these studies to be released mid-May 2020," it said.
The company also announced today that its board had agreed to a revised interim remuneration structure in terms of which all directors and executives of the company would "significantly" reduce the cash component of their remuneration or fee packages.
Changes to the remuneration of Orion MD and CEO, Erroll Smart, would include a "… significant reduction in the cash component" of his package, the company said. There would be a 20% reduction in the cash component of executive packages whilst non-executive directors would reduce their fees to zero.
In addition, the short term and long term incentive component of Smart's remuneration package had been aligned with that of other executives, the company said.
"Orion has assembled an excellent management team and it is pleasing that all members of the team have agreed to a reduction in their remuneration to enable the company to retain the team and maximise the funds available to progress the development of the Prieska Project," said Orion chairman, Denis Waddell in a statement.