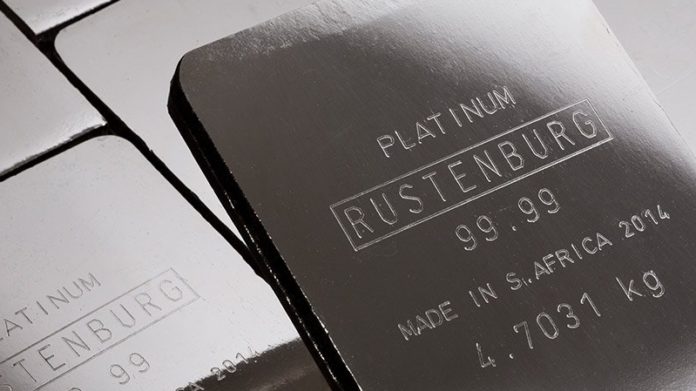 ANGLO American Platinum (Amplats) expected to resume full production of refined platinum group metals (PGMs) from May 12 following the repair of processing facilities at its Rustenburg operations.
The group said in a statement today that the repair of the Anglo Converter Plant (ACP) Phase B would be completed 13 days ahead of schedule and at the lower end of the guided capital cost of R150m. The facility was now in ramp up mode. A force majeure, in place since February to third party suppliers of PGM concentrate, would also be lifted "imminently," said Natascha Viljoen, CEO of Amplats.
"All temporary commercial arrangements applicable during the force majeure period will revert to normal commercial terms," she said. The force majeure for refined metal customers would remain in place owing to the time taken to refine the respective PGMs and base metals, Viljoen said.
Meanwhile, repair work on the ACP Phase A unit continued and was "… progressing in line with the project plan. All orders for long lead items have been placed and the dismantling work started on site," Amplats said.
"Given the collective uncertainty around the start-up of ACP, the ramp-up of mining operations and the potential impact of COVID-19, Anglo American Platinum retains its current guidance and will provide an update as appropriate when we have further information and clarity on production," it said.
Amplats said last month that refined metal-in-concentrate (M&C) production for 2020 would be 3.1 to 3.6 million in PGM 5E + gold production – a hefty one quarter reduction on previous guidance of 4.2 to 4.6 million oz. Refined production would come in at between 3.1 to 3.6 million oz compared to previous guidance of 3.3 to 3.8 million oz.
Amplats announced on March 6 an explosion at Phase A of the ACP which was followed by the detection of water in Phase B requiring its repair.
The double blow meant Amplats stopped refined platinum production although it came to a commercial workaround with the third party concentrate suppliers such as Royal Bafokeng Platinum and African Rainbow Minerals.
PGM MARKET
The start up of the Phase B ACP facilities will go some way to relieving some pressure on Amplats which is – like the rest of the world in differing degrees – labouring under COVID-19 related lockdown regulations. It might have a potentially negative effect on the PGM market, however.
Said RMB Morgan Stanley in a report: "This would appear to be a negative for PGM prices with supply ramping up into what remains a weak demand environment". It then added: "[H]owever, we would highlight that it may take some time for metal to be refined and sold, and Anglo Platinums' force majeure to customers remains in place with the release only stating that it will be lifted "in the future".
Viljoen said the repair of Phase B had been conducted in accordance with the South African government's lockdown regulations. "All materials required for repairs were ordered and available on site ahead of the lockdown, and there were no supply chain disruptions that impacted the ability to complete the repairs," she said.
The ACP construction repair team was split into two teams that self-isolated for the duration of the repair work, and COVID-19 specific health protocols were put in place for cleaning, screening and transport to site.
"As a result of the incidents at the ACP, and the need to shut operations to secure a safe operational environment for employees, the company could not process any metal to final product during this period," said Amplats. "With mining activity resuming to varying degrees under the current Level 4 lockdown restrictions, the company is now able to begin processing concentrate and releasing metal from the pipeline," it said.