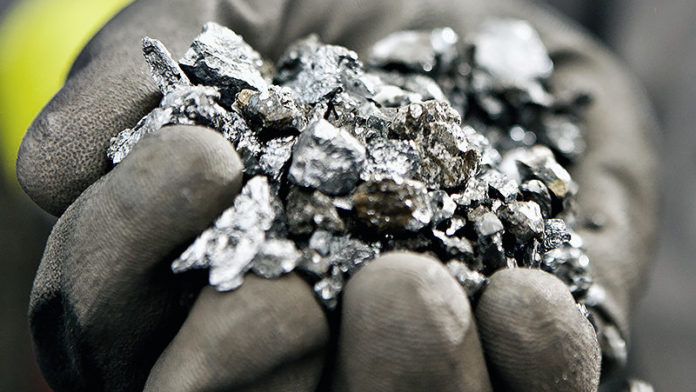 IMPALA Platinum (Implats) is considering expanding its base metals refining capacity in South Africa and Zimbabwe in order to process a higher proportion of by-product minerals, including nickel.
The majority of the company's production is platinum group metals (PGMs) such as platinum, palladium and the high performing rhodium which was the single largest contributor to revenue in the firm's 2021 financial year.
Implats expects an increase in by-product supply of metals which it receives as matte. This would be both from its own mines and third parties that deliver to its processing facilities at Impala Refining Services (IRS) through its Base Metals Refinery first, and then the Precious Metals Refinery.
Nico Muller, CEO of Implats, said today that without additional processing capacity the expansion of PGM production from South Africa would remain constrained. He cited the Waterberg Joint Venture, a project in which Implats has a 15% stake, and IvanPlats, a project backed by mining entrepreneur Robert Friedland's Ivanhoe Mining.
"The fact is that the PGM industry has got no spare capacity to support any new projects. If you have a PGM producer and you contemplate the world over the horizon – in five or 10 years from now – when is it right to initiate projects?," said Muller.
"It would be difficult to do this unless there is additional capacity to refine this."
According to Gerhard Potgeiter, COO of Implats, the company will expand the capacity of BMR at Springs in South Africa and is studying the possibility of refurbishing a old base metal refinery at its 87%-owned Zimplats in Zimbabwe.
If the latter is approved, it would treat matte produced at Zimplats and take pressure of the Springs facility to which material would normally be exported.
"We want to create first sufficient buffer capacity in order to treat excess inventory that results from maintenance or operational disruptions, and then secondly, to prepare for a future world that makes it easier to contemplate any new projects in South Africa or Zimbabwe," said Muller.
Approval process
Potgeiter said that Implats was going through the approval process for some 360,000 ounces in new and replacement production from its Two Rivers joint venture with African Rainbow Minerals and Zimplats announced by Implats in February.
The R5.7bn, 180,000 oz/year expansion of Two Rivers had been approved. Tenders were being called and the ground was being prepared for the decline that had to be sunk.
As for Zimplats, some $94m had been approved for construction of a third concentrator. A further $207m in project cost was still outstanding. The Zimplats expansion would also amount to 180,000 oz in output.
Record earnings
Implats produced strong year-end numbers today. It announced a R12/share final dividend taking the total dividend for the year to R22/share following record full year earnings.
In February, the company raised its dividend payout ratio to 40% of free cash flow before capital growth projects from a previous threshold of 30%. The final dividend announced today was a 50% payout of free cash flow.
During the period, the company generated free cash flow of R38.3bn, a 166% year-on-year increase. It ended the period with net cash of R23.5bn.
The group averaged a PGM oz of R39,478 against a unit cost of R14,000/oz largely owing to record palladium and rhodium prices during the year. It also took advantage of the price spike in ruthenium which it held in inventories, some of which was cleared.