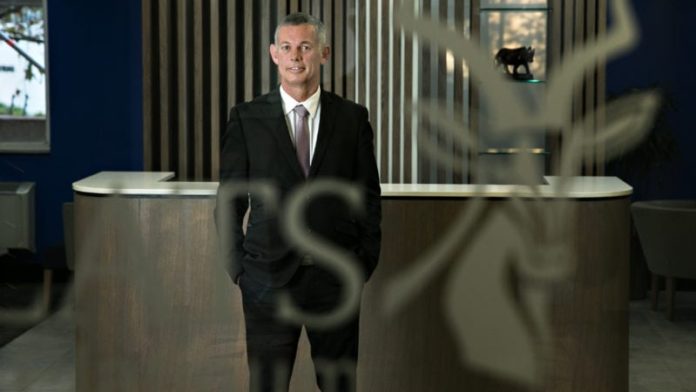 IMPALA Platinum (Implats) announced a R12/share final dividend taking the total dividend for the year to R22/share following record full year earnings.
In February, the company raised its dividend payout ratio to 40% of free cash flow before capital growth projects from a previous threshold of 30%. The final dividend was a 50% payout of free cash flow.
During the period, the company generated free cash flow of R38.3bn, a 166% year-on-year increase. It ended the period with net cash of R23.5bn.
The group averaged a PGM oz of R39,478 against a unit cost of R14,000/oz largely owing to record palladium and rhodium prices during the year. It also took advantage of the price spike in ruthenium which it held in inventories, some of which was cleared.
However, the group warned that for the remainder of the year prices for some platinum group metals (PGMs) would moderate, principally platinum owing to a lower investment demand which would likely to result in the metal returning to surplus. The release of inventories by South African miners and lower metal demand from the automotive sector owing to a semi-conductor chip shortage would also reduce prices.
For palladium, reduced Russian supply should result in "… a persistent but moderated deficit, while in rhodium a more balanced market in 2021 is expected before demand growth in 2022 results in continued market tightness and a fundamental deficit," it said.
In terms of growth, Implats said that it was seeking to grow production through efficiency gains at its operates and that it was studying plans for an expansion of its Impala Refining Services (IRS), refining facilities that processes own and third party PGM concentrates.
Growth options
Implats said it would continue to squeeze out efficiencies from its Canadian operations, Impala Canada, as well as Impala Rustenburg where it hoped to "capture quick-to-market production growth" in order to take advantage of the "robust PGM pricing cycle".
During the period it released about 60,000 oz held in inventory in order to capitalise on then high iridium and ruthenium prices.
Commenting on plans for IRS, Implats said the changing ore mix of its growing production profile coupled with plans to improve the energy efficiency of the facilities "… will result in a series of studies aimed at proposing the optimal route for expansion".
In February, Implats said it was assessing two growth projects that will add 262,000 oz to its annual production – just over 14% of total output – at a potential cost of R10bn.
About 180,000 oz in additional (growth) ounces would be produced from each of its Two Rivers joint venture and its 87%-owned Zimplats mine at a capital cost of R10bn over a four to five year period.
Some R5.7 would be spent on the Two Rivers project in which Implats has an 46% stake. African Rainbow Minerals is the other joint venture partner in Two Rivers.
Production
Production of gross concentrates was 15.6% higher at 3.29 million oz for the year comprising of a 17.9% increase in output from managed operations (2.37 million oz) and a 10.3% increase in concentrate production (561,000 oz) from its joint ventures.
Production of refined PGMs, including oz from the firm's Canadian operations bought in the 2020 financial year, increased 16.3% to 3.27 million oz. Implats previously issued guidance for this year of 3.2 to 3.5 million oz in group refined production.
Sales totalled 3.27 million oz.