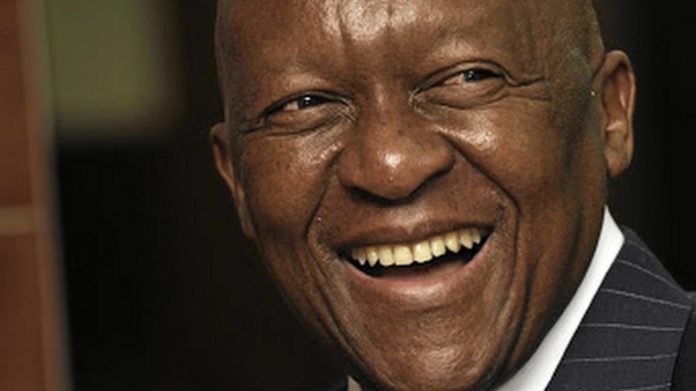 ROYAL Bafokeng Platinum (RBPlat) CEO Steve Phiri reassured shareholders a withdrawal of Impala Platinum's (Implats') takeover bid for the company would not be "a Doomsday scenario" as a higher bid from Northam Platinum was imminent.
Northam announced in December it intended to make a R172.70/share offer for RBPlat. However, a circular to shareholders outlining its bid has not yet been published. Implats has garnered just under 41% of RBPlat following its R150/share mandatory offer in January 2022. Northam owns about 34% of RBPlat.
Implats CEO Nico Muller said on March 2 the company was considering withdrawing from the takeover of RBPlat which could see it sell into Northam's higher offer if it materialised.
"If Implats terminate, we still have Northam which has said it will make a higher bid," said Steve Phiri, CEO of RBPlat. "We need to act in the best interests of shareholders. I'm sure Northam wouldn't have gone public on this if it didn't intend to make an offer for the company. It's not a Doomsday scenario."
Implats said it was reconsidering its position owing to objections filed with Government's Takeover Regulation Panel (TRP) by Northam. Northam argued that accelerated share awards made by RBPlat in anticipation of a takeover contravened South Africa's Companies Act. The TRP hasn't yet issued Implats' offer for RBPlat a certificate of compliance while it reviews Northam's complaint.
Phiri was commenting following the publication of the firm's results for the 12 months ended December 31. In commentary to the published results, RBPlat said the corporate action could drag on for most of the year. "Should this be the case, RBPlat could potentially be at risk of not being able to execute its strategy as effectively and efficiently as possible," it said.
Phiri said a combination of skills loss and low morale, especially at the firm's Styldrift mine had a negative effect on its 2022 performance. RBPlat posted a hefty 50.9% decline in share earnings to 1,146.3 cents. The culprit was a 4.3% year-on-year decline in production of 4E platinum group metals (PGMs) to 449,000 ounces. This contributed to a 22% increase in costs, fuelled by inflation.
The impact was felt at Styldrift which also had "peculiar problems" of its own, said Phiri. These included a shutdown for nearly a month following a fatal accident and "ineffective mining practices" in the face of geological difficulties. This was owing to "inexperienced mining crews", said RBPlat.
Phiri said that while not all of Styldrift's problems were restricted to corporate uncertainty, its relatively younger cohort compared to RBPlat's other mine – Bafokeng Rasimone Platinum Mine (BRPM) – struggled to deal with fears about job security. "Employees at Styldrift were unemployed for a long time so they are worried about jobs," said Phiri.
"BRPM has generally older employees. The comprehension of the [management] message settles in well. But at Syldrift, consternation creeps in quite quickly," he added.
RBPlat had also struggled to retain engineering staff at Styldrift in the face of Implats' and Northam's battle for control of the company. "Competitors are starting to take advantage. We have lost a lot of critical staff, but have been persuading people to stay as well."
Despite the disappointing numbers, RBPlat declared a final dividend of R5.35/share, the equivalent of R1.5bn against a net closing cash position of R4.4bn. This takes the total dividend to R7.80/share representing 90% of free cash flow before growth capex.