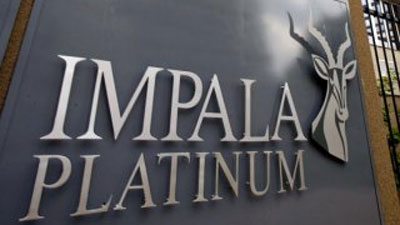 IMPALA Platinum (Implats) has extended its offer for shares in Royal Bafokeng Platinum (RBPlat) to April 28 – it's ninth such extension of the offer – despite Implats CEO Nico Muller saying previously he wanted to bring the 18-month takeover saga to a swift end.
In a statement to the Johannesburg Stock Exchange, Implats said the extension was to accommodate a ruling from the Takeover Regulation Panel's (TRP's) appeal body regarding the firm's application for a takeover compliance certificate.
Northam Platinum, which says it also wants to bid for control of RBPlat, has lodged complaints with the TRP over Implats offer, effectively delaying its closing.
Speaking at the PGM Industry Day, a conference held in Johannesburg on Tuesday, Muller underlined his company's interest in quickly concluding his firm's proposed takeover.
"If we don't have control it makes no sense for us," said Muller who is hoping that the Government-owned Public Investment Corporation (PIC) will sell its 9.9% stake in RBPlat to it. Were that to happen, Implats would own 51% of RBPlat and control a likely joint venture that will subsequently be established.
Northam Platinum, which currently owns about 34.5% of RBPlat, with options to increase its stake to about 38%, was "not a seller" of its RBPlat, said CEO Paul Dunne last week.
Said Muller yesterday: "We think we are very close to an end point in the process," he said of how the PIC might vote its RBPlat shares. He was less certain about the application for a compliance certificate with the TRP. "It is far more opaque," he said.
"Legislation [in South Africa] allows for everyone to be heard. So that allows people to oppose the transaction to be heard indefinitely," he said. It was "unlikely that position" [indefinite appeals to the TRP] would change so "we can't rely on that outcome anymore".
Asked if Implats would consider selling into Northam's offer – expected to be R172.20/share compared to Implats' R150/share offer for RBPlat – Muller replied: "That seems like a sensible option. If there is an offer [from Northam] that is something Implats will consider".