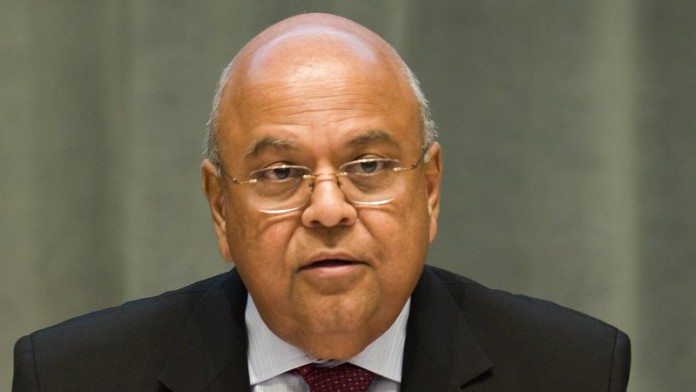 SOUTH Africa's public enterprises minister Pravin Gordhan will lead a government delegation to China next month in an effort to resolve a long-standing impasse over the supply of locomotives and critical parts to Transnet.
This comes in the wake of a meeting attended by South African president Cyril Ramaphosa today in which the performance of Transnet Freight Rail (TFR) – Transnet's largest division and provider of the country's bulk minerals freight – was "raised sharply as a key challenge," said Transnet in a statement.
According to a report by Bloomberg News, Ramaphosa urged Transnet to bring a swift end to its performance headaches. "We must remain focused on structural reforms to improve the efficiency and competitiveness of the transport sector in the long term," Ramaphosa is quoted to have said.
"One of these reforms is to enable third-party access to the freight rail network by private rail operators, while the network itself remains in the ownership of the state."
In January, Transnet ripped up an agreement with China on locomotive supplies after its manufacturer – CRRC E-Loco Supply – declined to have its financial affairs vetted by the South African Reserve Bank (SARB) and the South African Revenue Service (SARS).
Transnet said it would re-open invitations to tender to former bidders including Wabtech, Mitsui and Alstom. The tender is for the supply of spare parts for the repair of locomotives that were previously supplied by CRRC.
The initial contract with CRRC was previously found by Transnet to be "irregular and illegal" following their investigation during the State Capture inquiry.
Transnet said today that the CRRC locomotives directly impacted three rail corridors accounting for about 50% of TFR's revenue, and supporting three mining sector segments: export coal, chrome and manganese.
"A key requirement for CRRC to continue doing business in South Africa, is the normalisation of its relationship with key regulatory authorities – the SARB and SARS. Up to now, the Chinese OEM has declined to do so," said Transnet. Gordan was "hopeful" discussions would "yield positive results".
TFR's performance on the coal line improved in March taking annualised deliveries to roughly 52 million tons – slightly above the 50Mt of coal delivered to Richards Bay which ranked as the lowest tonnage in 30 years.
But the performance is woeful considering TFR was delivering 60Mt of coal several years ago and once had ambitions of increasing capacity to more than 80Mt.
On Monday, Thungela Resources, which has capacity to deliver about 15Mt of thermal coal for export, adjusted production guidance for 2023 to as little as 10.5Mt and to an upper range of 12.5Mt. It also trimmed the final dividend and even raised the prospect of shutting the Kwezela mine in Mpumalanga should TFR's performance failed to revive.
Thermal coal prices have cooled to about $115/t this year from a high of just below $400/t in 2022, although at its restated lower tonnages Thungela still breaks even at a coal price of about $83/t.
However, the group's CEO July Ndlovu identified supply of CRRC's parts and locomotives as a key target if TFR was ever to reach former delivery levels of 60Mt per year.