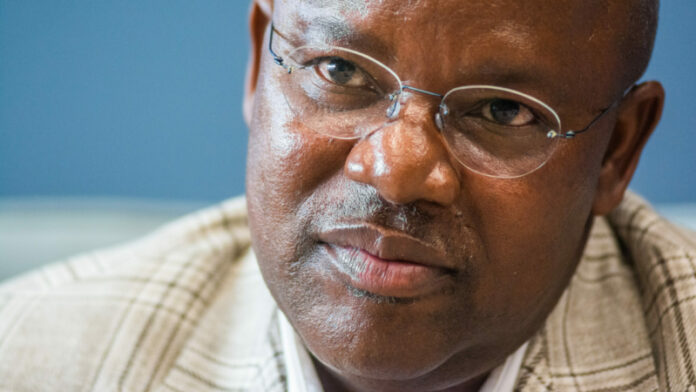 THUNGELA Resources reduced prodution guidance for 2023 thermal coal exports as it prepared for another wretched performance from South Africa's government-owned rail and ports company, Transnet.
Deliveries of coal for export to Richards Bay fell to 50.43 million tons (Mt) in 2022 – its lowest in 30 years owing to incidents of theft and vandalism and operating inefficiencies. The 'tempo' (annualised tonnage) year-to-date is about 44Mt although there has been an improvement in March.
Transnet's problems also partly precipitated an adjustment in Thungela's liquidity provisioning. Whereas the company said R5bn to R6bn was sufficient to tide it through low coal price periods, that 'buffer' was increased to R8bn this year.
Thungela's export production would range between 10.5Mt and 12.5Mt for the 12 months ended December 31. This is well below the 14.5Mt it exported in 2021. Thungela reported export sales of just over 13Mt for its 2022 financial year.
The company hoped to draw from three million tons of coal stocks currently held at its mines which it should have exported. At Thungela's average export sales price last year of $229.21 a ton, the stockpile represents an opportunity cost of R15.1bn, assuming the current rand/dollar exchange rate.
"We remain focused on working with Transnet to resolve the issue plaguing rail performance and call on government to support these efforts in order to ensure that the mining industry can continue to create value for South Africa and its people," said July Ndlovu, CEO of Thungela.
He was commenting in notes to Thungela's published full year results for the 12 months ended December in which it posted a profit for the year of R18.2bn compared to R6.9bn in the previous 12 months. Share earnings totalled 127/share (2022: R64,30/share) and headline earnings were R130,80/share (R60,66/share).
The performance was driven by strong export prices. Thungela's $229.21/t average price compared to $103,82/t in 2021. The benchmark price averaged $270,87/t in 2022.
Adjusted operating free cash flow totalled R18bn, therefore the dividend payment for the year – consisting of a cautious 40c final dividend and 60c interim dividend – is 77% of adjusted operating free cash flow. Thungela's dividend policy is to pay 30% of free cash flow – though RMB Morgan Stanley asked if the approach to dividends had changed.
Previously, Thungela said it would maintain a liquidity buffer on its books of between R5bn to R6bn which would be used during periods of low coal prices (the company has a break-even price of $83/t at this year's 12.5Mt upper end of guidance). It said today, however the liquidity buffer had been raised to R8.2bn.
However Ndlovu said in an interview that the addition of R3.2bn in undrawn credit facilities accounted for an increase in the liquidity and that the cash provision had been reduced. "Instead of having a negative effect on dividends it is quite the opposite," he said. But Ndlovu acknowledged the final dividend announcement reflected a cautious approach.
This was in order to accommodate the trajectory of coal prices, Transnet's performance, and the payment for the previously announced acquisition of Australian mine Ensham for A$335m – which would be paid for using cash of R14.7bn as of December 31 instead of using cash generated this year.
Ndlovu said he was keen to conclude the Ensham deal as quickly as possible because in terms of the sale agreement an additional amount of no more than $102m would be paid to Thungela whilst the transaction was being concluded.