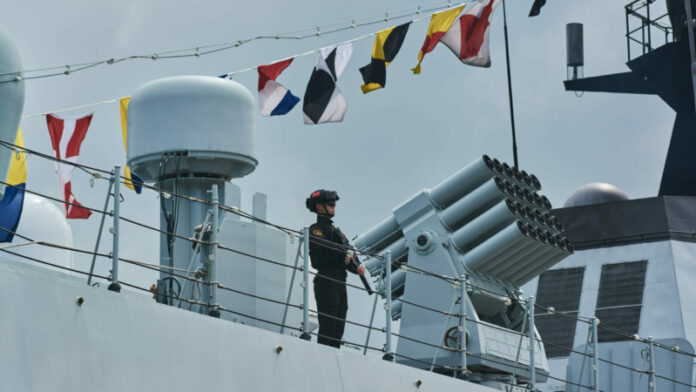 SOUTH Africa risked surrendering a competitive trade advantage by failing to remain neutral in respect of the war in Ukraine, said Sibanye-Stillwater's Africa head, Richard Stewart.
"Five years ago I would have said a strategic strength of South Africa was that we were neutral. Today, we are walking a fine line. We have picked sides," he said at the PGM Industry Day, a conference in Johannesburg.
"We have ships sailing in our ocean with guns on them," he added referring to military exercises off Cape Town earlier this month by Russian and Chinese naval forces bearing hypersonic weaponry. The manouevres were criticised by South African-based diplomats from the European Union and NATO, according to a Reuters report.
"This is going to create tension," said Stewart. "We are an open market; we rely on supply chains. We need to think very carefully as to how we walk this line." South Africa abstained from voting on a UN resolution last year condemning Russia after it invaded Ukraine.
In addition to missteps by the South African government in international policy, there was  the risk of social discontent domestically spinning out of control.
A blackout as a result of a system failure at power utility Eskom would be "frightening", and easily outweighed the risk of socio-economic disruption ahead of the country's national elections next year, said Stewart.
"Where do people go in a blackout? Where do they get resources" while power was knocked out for 10 days, he asked.
Social and economic risks in South Africa had contributed to an increase in the cost of capital. New projects in South Africa required a 20% hurdle rate – double that of new projects in Europe, he said.
Sibanye-Stillwater has forecast production of between 1.7 and 1.8 million ounces of platinum group metals (PGMs) from its South African mines this year. While the company is bullish on prices, Stewart warned that demand would be engineered away from the country if there was no long term security of supply.
"We are not competitive as a country. We have armed attacks every week on our operations. If we are relying just on current technology [for future demand] we are being incredibly complacent and arrogant," he said.
"Just look at cobalt," he said referring to the development of cobalt-free batteries for electric vehicles as a means of improving provenance. The metal is mined as a by-product of copper in the Democratic Republic of Congo. "If we don't increase the security of what we have in the ground, technology will take it out," said Stewart.