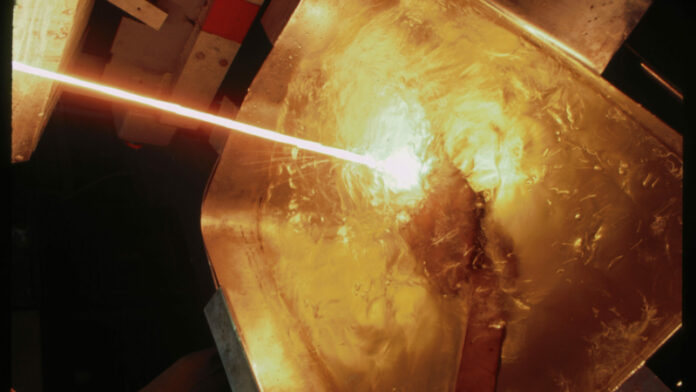 IMPALA Platinum (Implats) said refined platinum group metal (PGM) production would come in at the lower end of its three to 3.15 million ounce forecast for the 2023 financial year ended June 30 largely owing to power interruptions.
Commenting in the firm's third (March) quarter update, Implats CEO Nico Muller said Eskom power curtailments had been "a notable impediment to operational delivery". About 16,000 oz in refined PGM output was deferred in the quarter with the result that excess inventory increased to 190,000 oz at the end of the three months.
Implats produced 3.09 million oz in refined PGMs in the 2022 financial year.
Eskom's power crisis extended into nearly every part of Implats' business during the quarter. In addition to constrained refining at its Rustenburg operations, which comprise about 42% of total production, loadshedding interferred with the commissioning of Implats' refurbished Furnace 4, and led to lower production at Zimplats.
Implats also reported operational challenges at Marula, a joint venture it operates with African Rainbow Minerals. These problems included "renewed community unrest, infrastructure breakdowns, safety stoppages, regional power failures and national load curtailment".
Refined 6E production, including output from Impala Canada, declined by 10% to 662 000 ounces during the third quarter. For the nine months ended March, refined production fell 9% to 2.14 million ounces year-on-year.
On the upside, customer demand for PGMs was "robust". Implats maintained 'healthy operating margins and free cash flow generation in the quarter," said Muller. There was also an easing in inflation of consumables although the weakening of the rand in the period offset this because the cost of importing goods increased.
The weaker rand also negatively affected the dollar cost and capital base of Implats Zimbabwean and Canadian assets, the company said.
From a pricing perspective, there were "several headwinds" that resulted in "short-term demand and supply dislocations in key market exacerbated by financial flows," said Muller.
Implats announced last week it had extended its offer for shares in Royal Bafokeng Platinum (RBPlat) – the tenth such extension of the offer – this time to May 31 from the previous deadline of April 28.
"Implats has extended the longstop date set for fulfilment or waiver of the conditions precedent to 31 May 2023, and continues to engage with key stakeholders in this regard," it said today in its third quarter report.
Implats has repeatedly extended the closing date for its takeover offer because of the delays resulting from Northam Platinum's opposition to the offer through the Takeover Regulation Panel (TRP).
It said today that it held an aggregate of just over 45% of RPlat. Just under 35% of RBPlat is owned by Northam Platinum whose CEO Paul Dunne said in an interview with the Financial Mail recently that it was not intending to sell its stake to Implats.