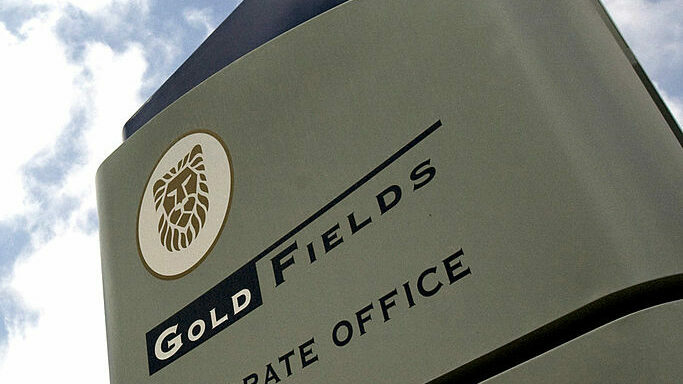 GOLD Fields today signed an agreement with Toronto-listed Osisko Mining in which the South Africans will pay C$600m (R8.1bn) for a 50% stake in the Windfall project estimated to yield an average 294,000 ounces of gold a year over an initial 10-year life of mine.
In addition to the acquisition cost, Gold Fields will also fund half of a forecast $1.1bn (R14.9bn) in capital costs with first production pencilled in for 2025. Furthermore, Gold Fields will fund the first C$75m in regional exploration of the Urban Barry and Quévillon district exploration camps over the first seven years of its partnership with Osisko.
Gold Fields said the regions bore "striking similarities" to the greenstone belt deposits in Australia where it operates. First acquired from Barrick Gold in 2013, Gold Fields' Western Australian mines continue to operate
The transaction comes about five months after Gold Fields was outbid for Yamana Gold, a company that has assets in South America and Canada. Gold Fields then bid about $6.7bn (C$9bn) for Yamana partly to gain entry to Canada's mining sector.
The Windfall Mining Group, as Gold Fields's partnership with Osisko is called, finally makes good on that ambition as the Windfall project is located in Québec's Abitibi region.
Martin Preece, interim CEO of Gold Fields said the Windfall project was "the first mine of several in this partnership in a highly prospective region". Windfall was one of "a range of opportunities" Gold Fields had weighed in Canada.
Gold Fields has paid an initial C$300m for Windfall which was funded through cash reserves and debt facilities. "We intend to fund the remaining purchase price and project capital from internally generated cash and debt facilities," the group said.
A proposed increase in the dividend payout of between 30% and 45% of normalised earnings, which was announced last year in the teeth of the group's bid for Yamana and is effective from Gold Fields interim dividend declaration this year, would not be affected by the investment in Windfall, it said.
In terms of the joint venture, Gold Fields and Osisko will each have a 50% stake and three directors each on its management board.
The Windfall project is an underground mine that is expected to operate at an all-in sustaining cost of $758 per ounce. This potentially makes the asset one of the cheapest to operate in Gold Fields's portfolio. Mineral reserves are currently estimated at 3.2 million oz.
The total investment into the Windfall Project by Osisko to date is more than C$800m. Some of the underground infrastructure already in place includes 12.5km of underground development to 635 metres of vertical depth, four main ventilation raises, said Gold Fields.
The outstanding $300m acquistion cost will be on competion of deal permits by the authorities in Québec including the deputy minister of its environmental affairs. There will be a co-share of interim and construction capital expenditures in the meantime.