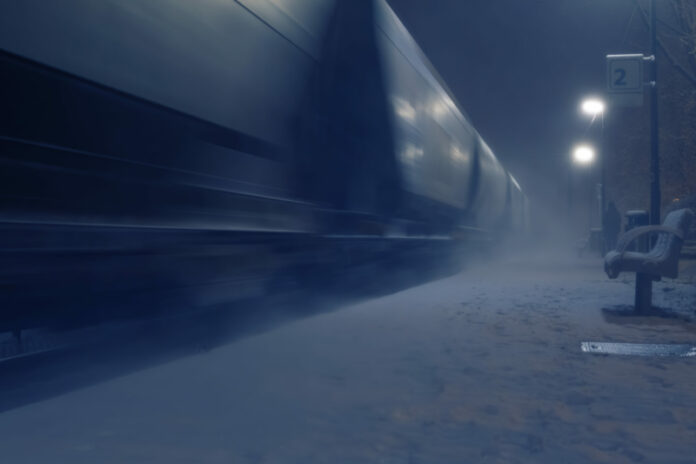 WEIGHING in at 31 tons, a single coal wagon is deadweight hardware. Consider that wagon, loaded to its 16t capacity and multiplied by 200 – the total rolling stock in Transnet Freight Rail's (TFR's) "shongololo" configuration. Then add the locomotives pulling and pushing the whole shebang. That's a lot of train to lose.
Yet this is precisely what TFR says has happened. In March, the state-owned company claimed "ghost trains" are making mineral deliveries "off-plan". Taken to its logical conclusion, grand theft loco of this order would be worth billions of rand a year in lost revenue.
After the announcement, a former employee told Transnet in an e-mail Miningmx has seen: "It's surprising it's only being investigated now because it's been happening for years. These 'ghost trains' would run without ordinarily being on the ITP [integrated train planning system] with the crew running them over the 18-21 hours on duty."
Theft of this order would be remarkably well co-ordinated,  requiring the complicity of train crews, TFR staff at dispatch and port-side, and — most worryingly — at control. As one industry executive tells Miningmx, you need senior people in planning to make sure trains go missing.
Yet how do they, exactly?
According to an industry source, one technique is to cancel a planned train. This can be achieved on some trumped-up technical glitch at, say, a coal siding, where loading takes place. "We had a situation where TFR asked for more lighting. Before we were able to supply it, which would be a matter of 45 minutes, the train had disappeared," the source says.
Another tactic is to run trains completely off plan. TFR typically schedules 22 or 23  coal trains a day, but a 24th may run, carrying coal. Industry sources won't speculate on the provenance of that load. "We'd be treading on very tricky ground there," one tells Miningmx.
In the past, there would have been some oversight from Richards Bay Coal Terminal (RBCT), the privately held facility that loads coal onto ships for export. But TFR took over management of RBCT several years ago.
Speaking to Miningmx, a coal executive says he doesn't believe "ghost trains" are a widespread problem. Not that malfeasance of this magnitude couldn't be perpetrated, but rather because he thinks the problem has a more prosaic, if no less worrying, answer.
"I think it's overblown. The ghost trains really refer to trains that are incorrectly allocated — largely to juniors who have coal," he says. "This all arrives at [RBCT] anyway, and the rail would be paid for."
Coal producers are reconciling their cancellations with RBCT receipts and will be able to unpack "the black box" shortly, he says.
The mining sector is reticent to comment formally when approached by Miningmx. In part, this is because Minerals Council South Africa is participating in a "collaborative structure" with Transnet aimed at resolving an expensive decline in volumes last year.
This has yet to deliver meaningful improvement. As of March, the annualised rate of coal delivered to RBCT was about 50 million tons (Mt), higher than the 43Mt "tempo" for January and February, but way below previous delivery averages — and very far from RBCT's 90Mt a year nameplate capacity.
RMB Morgan Stanley makes the melancholy assumption that 50Mt is "as good as it gets" for Transnet.
The financial impact of corruption and inefficiency is hard on tax-take and especially hard on the industry. Thungela Resources announced in March that it had scaled back export coal production to between 10.5Mt and 12.5Mt for 2023 as a consequence of TFR's problems.
To put that in perspective, Thungela is forgoing R12.65bn in revenue, assuming a $110/t export coal price at the lower end of the company's production guidance.
Thungela CEO July Ndlovu said in an interview following his firm's results presentation that TFR's tempo was "a stabilisation". In other words, he agrees with RMB Morgan Stanley that the coal sector should expect last year's 30-year nadir to be the new normal.
In the meantime, coal exporters have turned to road. Exxaro Resources has contracted 900 trucks to transport its coal to Richards Bay, which handles an estimated 5,000 trucks daily. But that puts a heavy strain on Richards Bay's infrastructure.
Thungela, for its part, doesn't generally deliver coal by road.
Details of the discussions between South Africa's bulk minerals sector and Transnet are hard to glean, but some crumbs are emerging.
The focus has first and foremost been on identifying the deficits in performance. But Ndlovu says that while TFR has "very knowledgeable people", it is not a given that they can identify the problems or suggest remedies. In some cases, solutions related to procurement are structurally impossible for TFR to achieve.
Security, planning and maintenance – such as maintaining the track and resourcing train crews – are also key areas of focus, he says.
Positive developments so far include a reduction in copper theft, the lifting of speed restrictions and a consequent improvement in turnaround times. "In just working together we are beginning to understand what drives the system's performance," says Ndlovu.
This article first appeared in the Financial Mail.