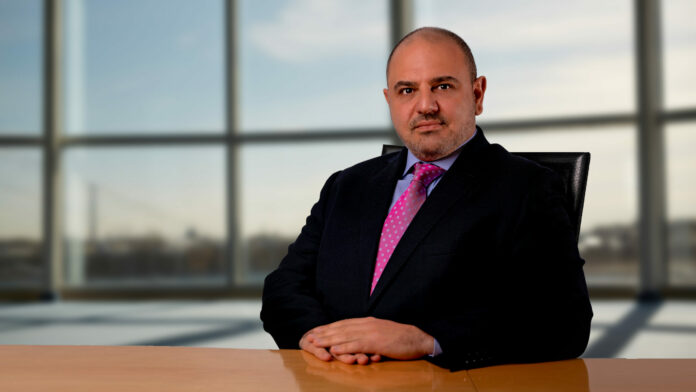 THARISA CEO Phoevos Pouroulis said today a one-fifth decline in the firm's share price since June represented "a disconnect" between the domestic economy and commodity prices and the "intrinsic" value in the platinum group metal and chrome miner.
He was commenting in the publication of Tharisa's third quarter production numbers in which PGM output increased while chrome declined. Tharisa also reported an increase in net cash but there was significant pressure on PGM prices which fell to a 52-week low.
"Domestic headwinds coupled with macro events and commodity price uncertainty have pressured the business and led to a material disconnect between equity valuations and intrinsic valuation underpinned by cash generation," said Pouroulis.
The JSE's All Share Index has fallen about 4% in the last six months reflecting the overall downbeat sentiment in the South African economy. The country's real GDP growth this year was forecast by Absa, a bank, about 0.3% – 0.4 percentage points lower than its previous projections owing to severe power rationing.
Commenting on the PGM market, Pouroulis said market pressure had manifested itself in "some unusual and often aggressive selling patterns" amid renewed fears of macro-economic slowdown driven by China and the US. Customers were clearing pipelines which had fed into higher car sales. PGMs are used in vehicle exhausts for their ability to absorb emissions.
"We maintain that while prices are trading near 52 week lows, in the medium to long-term prices should rise, driven by supply complexities in the major producing regions with current pricing pressures leading to increased chllanges faced by some higher cost producers," Pouroulis said.
Tharisa reported a 16.5% decline in the dollar PGM price which averaged $1,695 per ounce for the quarter. The decline took year to date (nine months) prices down 21.8% to $2,049/oz compared to $2,619/oz.
The chrome market was set to continue "its strong performance for the remainder of the calendar year," Pouroulis added.
From a production perspective, Tharisa warned that volumes would be "subdued" for the remainder of the year while it reviews its in-pit mining plan at the Tharisa mine in North West province. A waste material contractor, which Tharisa said in the second quarter review would be appointed, was helping improve access to payable ore. Waste material removal was hampered earlier this year following heavy rains.
Despite this problems Tharisa reported a $40m improvement in its net cash position which stood at $141.5m as of quarter end.
PGM output increased to 37,000 ounces compared to 34,300 oz in the previous quarter. Chrome output was lower at 378,800 tons compared to 404,800 tons in the previous quarter. In April, Tharisa adjusted full year production guidance down about 10% to between 175,000 to 185,000 oz for PGMs and 1.75 to 1.85 million tons in chrome.